150,000 And Counting
The Senate's Weak Proposal
Two and a half months after Democrats delivered the solutions to defeating the virus and safely reopening the country in the Heroes Act, the Senate GOP has now come back with a weak, piecemeal proposal that will only prolong the suffering for millions of workers and families across America.  
The Senate proposal is a sad statement of their values, selling out struggling families at the kitchen table in order to enrich the corporate interests at the boardroom table:
Forces a $400 a week cut to the lifeline of Unemployment Insurance (UI) that millions of families are depending on to make ends meet, hurtling toward completely unworkable bureaucracy that will overwhelm already chaotic unemployment offices and risk benefits never going out at all;
Gives wealthy corporations a business meal tax deduction, while refusing to expand SNAP for families struggling to keep food on the table;
Fails to extend the eviction moratorium, while refusing to provide rental or mortgage assistance to families on the brink of eviction;
Provides no state and local funding to pay our heroes: our health workers, first responders, teachers, food, transit and sanitation workers and other frontline heroes risking their lives to save lives and keep the economy running, who risk losing their jobs – and will be forced onto unemployment insurance.
Tries to bully schools to reopen without the resources to reopen safely, tying urgently-needed funding to reopening instead of safety and failing to provide adequate resources — while refusing to expand broadband to help kids who need it for school or Americans who telework or have telehealth appointments;
Refuses to have a strategic and well-funded, science-based testing plan and also abandons communities of color, with no assistance for the Black and other minority communities who are being disproportionately devastated by COVID-19.
Millions of America's children are food insecure.  Families are on the verge of eviction.  Tens of millions of Americans have applied for Unemployment Insurance, with more than 1 million people applying each week for 19 weeks straight.  Four and a half million Americans have been infected, and over 150,000 are tragically dead.

The Senate must answer to every hungry child, every family that cannot make rent, and every worker being denied their UI for their delays.  Democrats remain ready to work with Republicans on real solutions to bring immediate relief and save lives and livelihoods.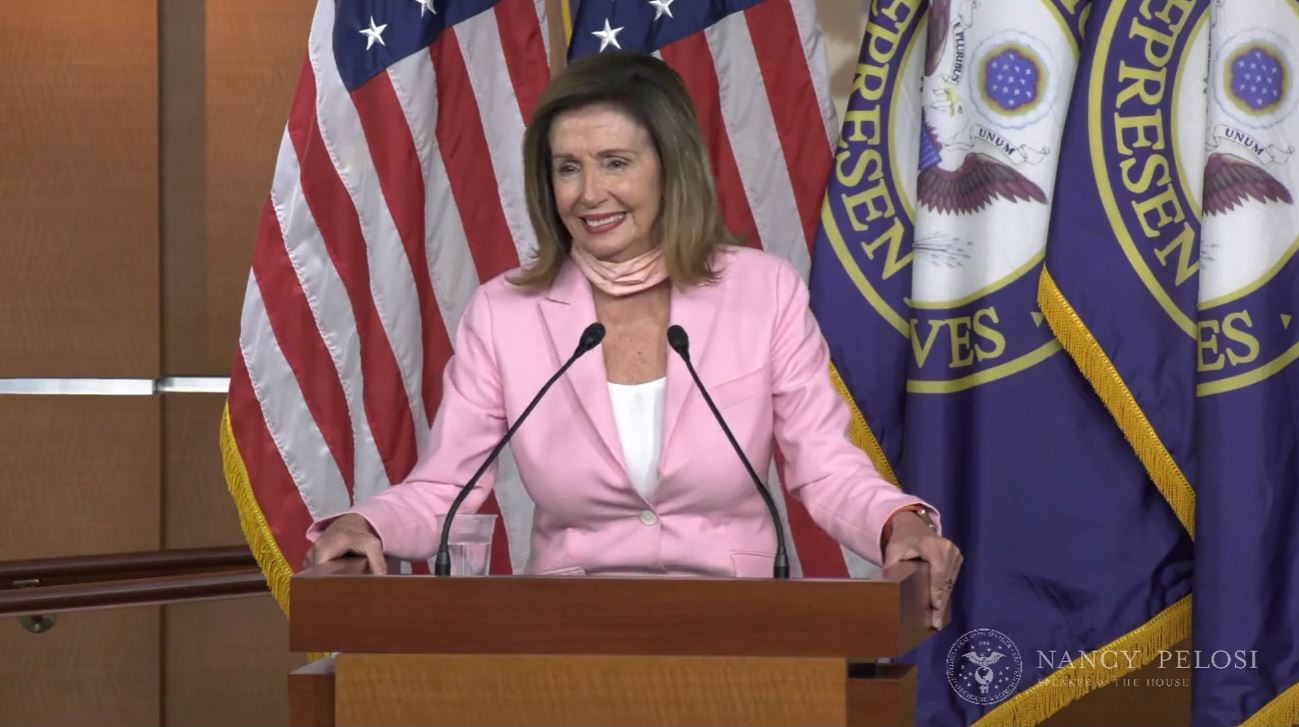 Congresswoman Nancy Pelosi speaks with reporters at the U.S. Capitol as the House continues its work to put families first in America's response to the coronavirus pandemic

Establishing the Commission on the Social Status of Black Men and Boys
This summer, our nation has been undergoing a reckoning as we confront and combat the racial injustice and police brutality that are killing hundreds of Black Americans, particularly Black men and boys.  Just over one month ago, the House passed the George Floyd Justice in Policing Act to fundamentally transform the culture of policing to address systemic racism, curb police brutality and deliver accountability, as it saves lives.
On Monday, the House was proud to build on this progress by passing H.R.1636, Congresswoman Frederica Wilson's long-championed legislation to establish a Commission on the Social Status of Black Men and Boys
This Commission is part of a long overdue effort to acknowledge the institutional racism that Black men and boys face every day in America – and to end that racism.
This Commission, housed within the United States Commission on Civil Rights' Office, would study and make policy recommendations to address many of these disparities facing Black men and boys, including relating to education, criminal justice, health, employment and violence.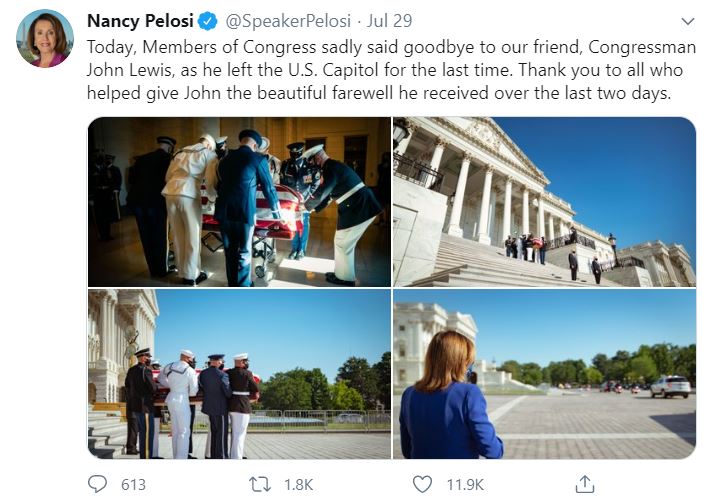 Staying Updated in San Francisco 
With the ever-present threat of COVID-19, it is important to stay updated with the ongoing changes in our community.  Below you can find some of those changes as well as tools and resources to help with these developments: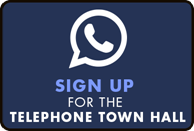 A constituent contacted my office regarding the mailbox installations in the cooperative housing because the mailboxes were stolen. After contacting USPS, my office was able to secure new installations of 29 mailboxes, with labor provided by the USPS for no charge to the constituent at $70,000.

Caseworkers in my San Francisco office work to address any problems or concerns you may have with a federal government agency. To submit a Casework Authorization Form, please visit my website.
Please feel free to forward this information to your family and friends. To learn more about these efforts, to express your views, or to sign up for email updates, please visit my website. I am also on Twitter at http://twitter.com/NancyPelosi.
 


Sincerely,

Member of Congress