100 Days of Building Back Better
President Biden's Address to a Joint Session of Congress
To celebrate 100 days of Building Back Better, this week President Joe Biden delivered his first Joint Address to Congress.  For the first time in history, two women from the Bay Area – Vice President Harris and myself – sat behind President Biden during his address to Congress, sending the message to women and girls that the sky is the limit.  The policies in President Biden's speech delivered that same message and was a triumph that put women and families first.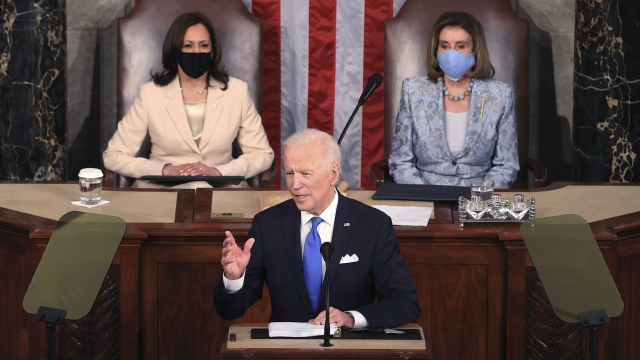 Congresswoman Nancy Pelosi at President Biden's Address to a Joint Session of Congress on Wednesday.
Thanks to the exceptional leadership of the Biden-Harris Administration and Congressional Democrats, Help Is Here!  In his address President Biden highlighted the historic achievements of his First 100 Days, including The American Rescue Plan, which has helped us combat the pandemic and provide relief to families, communities and small businesses in need.  This monumental accomplishment has helped created more jobs during the first 100 days of the Biden-Harris Administration than any other presidency in history and is projected to cut child poverty in half.  
President Biden also announced transformative legislation to help us seize this once-in-a-century opportunity to Build Back Better from this crisis.
The American Jobs Plan will invest in American workers by:
Creating millions of good-paying jobs, rebuilding our country's critical infrastructure and laying the groundwork for a generation of economic growth
Spurring innovation in clean energy and manufacturing so that America can outcompete any nation in the world
Creating a Made in America tax plan that ensures that big corporations pay their fair share
The American Family Plan will invest in American families by:
Reducing health care costs for working families
Expanding access to affordable childcare and early education
Protecting the expanded Child Tax Credit so that families see bigger paychecks
House Democrats are hard at work advancing these two bold initiatives, which will help America crush the coronavirus and build a stronger, fairer economy.

American Rescue Plan In Action
It was my privilege to invite Dr. Kenneth Tai as my virtual guest for President Biden's Address.  Dr. Tai serves as the Chief Health Officer of North East Medical Services, a community health center that provides culturally-comfortable, linguistically-appropriate comprehensive health care services here in San Francisco.  North East Medical Services cares for 62,000 Asian-American Pacific Islander and low income patients across twelve clinics, offering primary, specialty and dental care.  Under Dr. Tai's leadership, NEMS has used the more than $11 million in federal funding from the American Rescue Plan to support COVID-19 vaccination efforts.

The American Rescue Plan delivered nearly $6 billion for over 1,000 community health centers, with nearly $1 billion being awarded to California.  These health centers have been on the frontlines to combat this pandemic, so they have benefitted greatly from the American Rescue Plan and now have the capacity to vaccinate thousands of San Franciscans.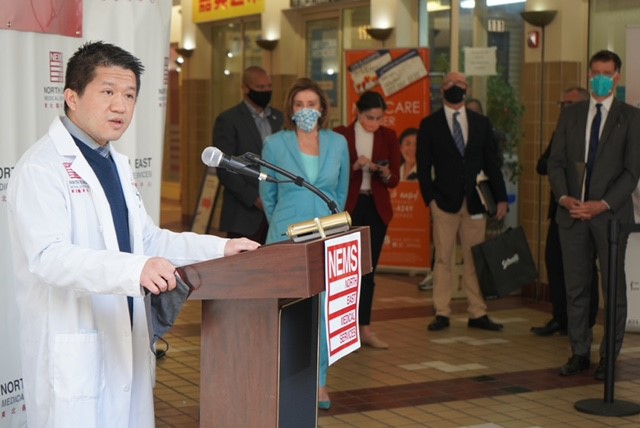 Congresswoman Pelosi looks on as Dr. Kenneth Tai presents at an American Rescue Plan Teach-In event in San Francisco's Chinatown at NEMS Program of All-Inclusive Care for the Elderly (PACE) Center.

Remembering the Armenian Genocide
Saturday, April 24th, marked 106 years since the beginning of one of the worst atrocities of the 20th century: the systemic murder of more than 1.5 million Armenian men, women and children by the Ottoman Empire.  On Armenian Genocide Remembrance Day, and every day, we remember the victims and survivors who endured nearly incomprehensible suffering and pledge to honor their lives by recognizing this brutality for what it was.

Tragically, the truth of these heinous crimes has too often been denied, its monstrosity minimized.  That is why our hearts are full of joy that President Biden took the historic step of joining Congress with formal recognition on Armenian Genocide Day.  This landmark action follows Congress's 2019 resolution declaring that the barbarism committed against the Armenian people was a genocide.

The deadline for this year's Congressional Art Competition is this Sunday, May 2.  We encourage all students interested in the competition to apply here.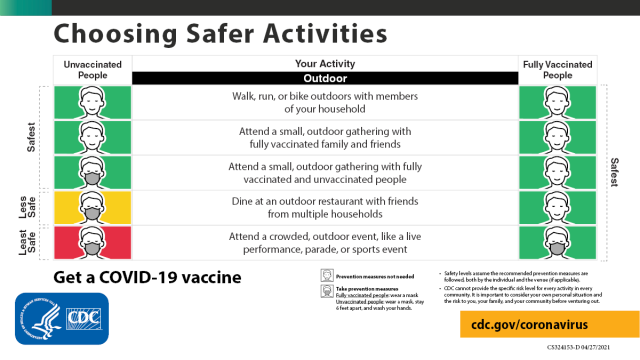 Staying Up To Date on COVID in San Francisco 
With the ever-present threat of COVID-19, it is important to stay updated with the ongoing changes in our community.  Below you can find some of those changes as well as tools and resources to help with COVID health:
Help Is Here!  
Under the Biden-Harris Administration, the American Rescue Plan has delivered hope and healing to Americans across the nation.  See below for how San Franciscans can benefit from the American Rescue Plan:
If you have not received your payment, visit Get My Payment.  If you did not receive your payment because you were not required to file 2019 taxes – because you had little or no income and did not owe money to the IRS – you may need to take an extra step to claim your stimulus payments by filing a tax return.  You can find free Federal tax assistance here.  Additional information on benefits and eligibility can be found below.  Don't miss out on the financial benefits for you and your family.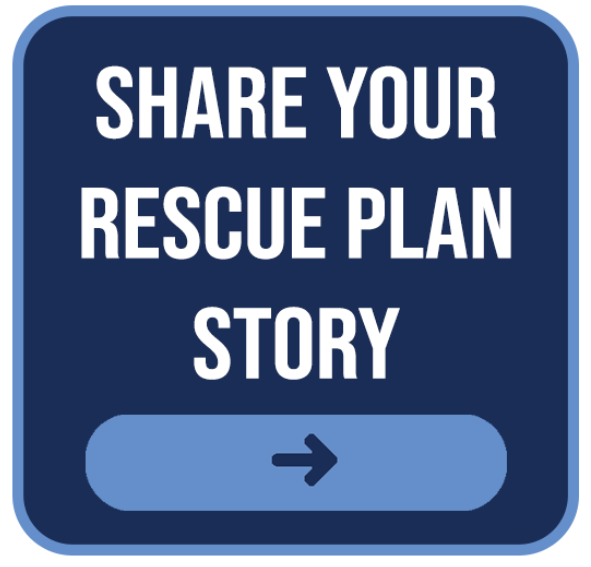 My office was contacted by a local nonprofit having issues with their Paycheck Protection Program application being approved.  Working closely with the Small Business Administration, my office was able to help expedite the approval of more than $375,000 in loan.

Caseworkers in my San Francisco office work to address any problems or concerns you may have with a federal government agency. To submit a Casework Authorization Form, please visit my website.
Please feel free to forward this information to your family and friends. To learn more about these efforts, to express your views, or to sign up for email updates, please visit my website. I am also on Twitter at http://twitter.com/NancyPelosi.
 


Sincerely,

Member of Congress