Work Harder for Less?
Work Harder for Less?
Our budgets are nothing less than a statement of our values. The Republican Budget released this week makes their values clear: big tax breaks for the ultra-wealthy and no concern for the challenges faced by hardworking Americans.

Not only does this latest Republican budget fail to address the dangerous impact of the sequester on domestic priorities this year, it inflicts in future years even deeper cuts on the critical investments we need to keep America number one in the global economy. Once again, it would end the Medicare guarantee, turning Medicare into a voucher program, and force current seniors to pay more for preventive services. 

The budget will make it harder to live the American Dream – harder to buy a home, harder to send a child to college, and harder to enjoy a secure and dignified retirement. House Democrats believe in a budget that invests in the families who are the backbone of our country, not a plan that abandons hardworking Americans. We will continue to make the case for Congress to focus on bigger paychecks and better infrastructure for every American family.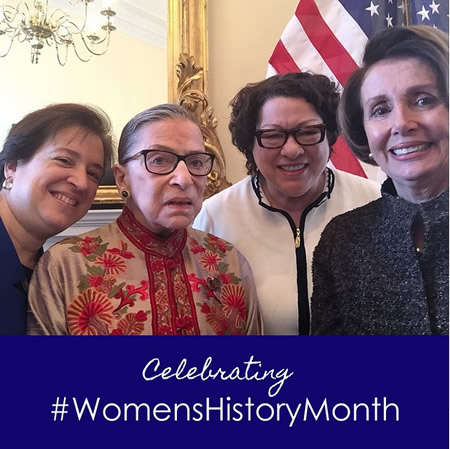 To follow Congresswoman Pelosi on Instagram, please click here.
Your Taxes, Made Simple
With the April 15th tax deadline just around the corner, there are several resources available to help make this year's filing process easier than ever. Click here to view my 2015 tax newsletter, which includes helpful IRS resources to assist you with filing your tax return. 

It is important to note that on this year's tax return, for the first time, you will need to provide information on the type of health care coverage you received in 2014. To find out how your health care coverage affects your filing process this tax season, visit the Health Care Coverage Tax Information section of my newsletter. If you did not realize there was a tax penalty for not obtaining health care coverage in 2014, or learned you may face a penalty in 2015, you may still enroll in a plan through Covered California until April 30, 2015. Applicants must attest to the fact that they did not realize there was a tax penalty by selecting "Informed of Tax Penalty Risk" within a dropdown menu at CoveredCA.com. 

To follow Congresswoman Pelosi on twitter, please click here.
Please feel free to forward this information to your family and friends. To learn more about these efforts, to express your views, or to sign up for email updates, please visit my website. I am also on Twitter at http://twitter.com/NancyPelosi.
 


Sincerely,

Member of Congress