#WomenSucceed
A Secure, Stable Retirement
With this year's celebrations of the 80th anniversary of Social Security and the 50th anniversary of Medicare and Medicaid, House Democrats are proud to announce the inclusion of retirement security as a pillar to our economic agenda, When Women Succeed, America Succeeds. 

Our economic agenda stands on four pillars of progress for America's women and working families: fair pay, work and family balance, affordable, quality child care, and retirement security – the newest pillar of our economic agenda – which will ensure that after a lifetime of hard work, women can depend on a secure and enjoyable retirement. 

Together, we will set the foundation for a strong, vibrant, and resilient economy that will define the future of our country. Together, we will ensure that every generation of American women can enjoy the equal rights, equal treatment, and equal opportunities that they deserve.
 
Nancy Pelosi 
@NancyPelosi

---

To follow Congresswoman Pelosi on twitter, please click here

.

Another Assault on Women's Health 
This week, House Republicans voted once again to restrict women's access to health care services by banning abortions after 20-weeks, with no exception for the health of the mothers. This vote is just the latest measure in an unprecedented series of assaults on women's health care this Congress, from restricting how women can spend private money in purchasing coverage to enabling D.C. employers to fire women for buying birth control. Republicans should stop wasting time with radical assaults on women's health, and start spending that energy to accomplish the things Americans really want and need, like providing good paying jobs, investing in infrastructure, and building an economy that works for everyone.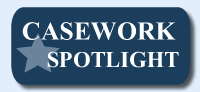 This week, a constituent contacted my office regarding her passport renewal application that she submitted in April so that she could travel to Europe in June. After six weeks, she had not received any response from the Passport Agency, which caused uncertainty for her upcoming travel plans. My staff contacted the Passport Agency and was able to confirm the passport application had been received and processed. We provided a tracking number to the constituent, and soon after, she confirmed that she had received her passport.

For more information on how my office may be able to assist you with a federal agency, you may visit my website.

Amtrak Northeast Regional Train 188
Our hearts go out to all of the passengers and crew caught in the horrific Amtrak derailment in Philadelphia on Tuesday and our thoughts and prayers remain with the family members of those who were killed and the victims still in critical condition.

No words can console those who lost loved ones in this terrible derailment. But we can take steps to prevent future tragedy. We must have a thorough investigation and assessment of what went wrong, and I am pleased the NTSB and FRA have deployed teams. Now, it is time for Congress to work in a bipartisan way, as we have done in the past, to pass a fully funded Highway Trust Fund bill and ensure that Amtrak receives the resources it needs to transport its passengers safely throughout our nation. 
Please feel free to forward this information to your family and friends. To learn more about these efforts, to express your views, or to sign up for email updates, please visit my website. I am also on Twitter at http://twitter.com/NancyPelosi.
 


Sincerely,

Member of Congress