Women Lead
Women Lead
Last week I had the wonderful opportunity to speak during the final session of the TEDWomen 2016 conference at the Yerba Buena Center to discuss one of the most fundamental issues facing women today: leadership.

Throughout history we have witnessed many inspirational women — Susan B. Anthony, Elizabeth Cady Stanton, Alice Paul, Sojourner Truth — all knew how to use their time to effect change.
 
Congresswoman Nancy Pelosi at TEDWomen 2016—It's About Time. Photo: Marla Aufmuth/TED

We stand on the shoulders of courageous women, and our sisters will stand on the shoulders of our daughters. For women to succeed it is important that they know their power, be their authentic self, and use their time to seize opportunity. Because when women thrive, communities flourish. When women lead, we grow stronger. When women succeed, America succeeds.

#StandWithGavin
 
Nancy Pelosi
@NancyPelosi

---

To follow Congresswoman Pelosi on twitter, please click here

.

Celebrate Veterans Small Business Week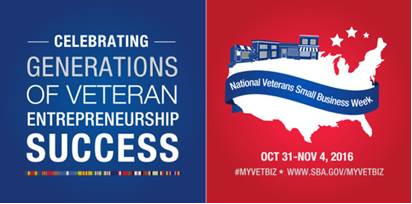 October 31 kicks off National Veterans Small Business Week! Take advantage of U.S. Small Business Administration's resources to help you or someone you know start or grow a business.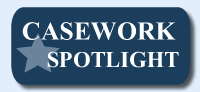 My office recently assisted a constituent who had applied for his passport the day he took the oath to become a new U.S. citizen. My constituent promptly received his new passport in the mail within 3 weeks from the date of his naturalization. However, after waiting nearly two months, he still had not received his naturalization certificate back from the Passport Agency. Upon learning of this situation, my staff contacted the Passport Agency and was able to determine that the certificate was mailed back to my constituent a week after his new passport was mailed to him. Since my constituent did not receive his naturalization certificate in the mail, the Passport Agency provided instructions to my constituent on how to apply for a replacement as well as for reimbursement of the fees for the replacement. My constituent is now in the process of obtaining a replacement and a reimbursement.

Caseworkers in my San Francisco office work to address any problems or concerns you may have with a federal government agency. To submit a Casework Authorization Form, please visit my website. 
Please feel free to forward this information to your family and friends. To learn more about these efforts, to express your views, or to sign up for email updates, please visit my website. I am also on Twitter at http://twitter.com/NancyPelosi.
 


Sincerely,

Member of Congress