Witch Hunt
Shameless Campaign
From day one, Republicans' Select Panel to Attack Women's Health has always been a highly partisan witch hunt aimed at undermining women's health care and life-saving medical research. This week, House Republicans voted to shift resources to fund an additional $800,000 in taxpayer dollars on their unending assault on women's health. Under the guise of investigating Planned Parenthood, the total squandered on this abusive panel is now more than $1.5 million.

Planned Parenthood provides a lifeline to millions of women every year, who often cannot afford cancer screenings or other care anywhere else. One in five American women has relied on a Planned Parenthood health care center in her lifetime, and an independent investigation has demonstrated the videos from last summer were manipulated to smear Planned Parenthood. The Select Panel's contempt for the truth and dangerous disregard for safety is putting lives in danger and having a chilling effect on life-saving research. Rather than throw away more resources, Congress should listen to the American people and disband this partisan witch hunt immediately.
 
Nancy Pelosi
@NancyPelosi

---

To follow Congresswoman Pelosi on twitter, please click here

.

World AIDS Day

For 28 years, World AIDS Day has been a day of action. It is a day to reflect on our progress and reaffirm our determination to achieve an AIDS-free generation. Fighting HIV/AIDS across the nation and around the world has been a personal priority since my first day in office. San Francisco's model of community-based care changed the way the world confronts HIV/AIDS. We boldly refused to accept this disease as inevitable and uncontrollable and we refused to stop until we proved otherwise. This World AIDS Day's theme, 'Leadership. Commitment. Impact' challenges us to invest and innovate to find a cure, promote prevention and banish AIDS to the annals of history.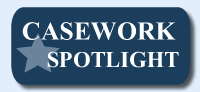 My office recently assisted a constituent who has been undergoing a medically complicated pregnancy. As her due date was approaching, she was concerned about who would be around to care for her other two children while she remained in the hospital, because her husband could only take a limited amount of time off of work. As a possible solution, her mother-in-law planned to travel to the United States to assist her in the month following her pregnancy. However, my constituent was concerned that her mother-in-law might have difficulties applying for a visitor visa. Consequently, after my constituent's mother-in-law obtained an appointment for a visa interview, my staff conveyed the details of my constituent's situation to the U.S. Consulate. I was pleased to learn that, after attending her consular interview, my constituent's mother-in-law was granted a visitor visa. My constituent and her husband will now have the support they need.

Caseworkers in my San Francisco office work to address any problems or concerns you may have with a federal government agency. To submit a Casework Authorization Form, please visit my website. 
Please feel free to forward this information to your family and friends. To learn more about these efforts, to express your views, or to sign up for email updates, please visit my website. I am also on Twitter at http://twitter.com/NancyPelosi.
 


Sincerely,

Member of Congress