Where's the Budget?
Time to Close Guantanamo 
This week, the President presented Congress with a strong, detailed plan to responsibly close the Guantanamo Bay Detention Facility. The reality is Guantanamo hurts, rather than advances our efforts to keep America safe and combat terrorism abroad. Closing the detention facility at Guantanamo will save taxpayers at least $335 million over 10 years, while strengthening our national security and affirming our values.

It's disappointing that Republicans have worked to prevent the long-overdue closure of the Guantanamo facility. It's time to close this dark chapter of our history. Congress must thoroughly review this plan for how to move our national security and American values forward.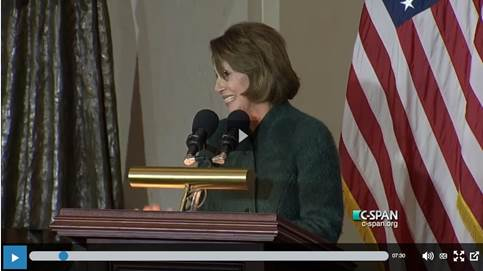 Congresswoman Nancy Pelosi delivers remarks at the Gold Medal Ceremony honoring the Selma Foot Soldiers of the 1965 voting rights marches in Selma, Alabama.
Honoring Our Pledge 
For all of Speaker Ryan's promises to end Republicans' relentless dysfunction and return to regular order, they are looking as radical and as disinterested in governing as ever: punting on introducing the budget they promised this week. All out of ideas, they won't even give a hearing to the President's budget that creates jobs and grows the paychecks of hard-working American families.

It's time for Republicans to stop putting their toxic ideology ahead of American families. They should reassess their priorities, and come together with Democrats to pass a budget that creates jobs, raises the paychecks of the American people, and invests in the future of our country.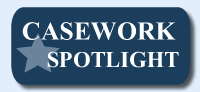 My office was recently contacted by a constituent who had stopped receiving Social Security Disability Insurance (SSDI) benefits to care for his disabled son when his son reached the age of 18 several months ago. Upon contacting my office, my staff conveyed the details of my constituent's situation to the Social Security Administration (SSA). Shortly thereafter, SSA began paying the SSDI benefits directly to the son and issued payments for the months in which he had not received benefits. 

Caseworkers in my San Francisco office work to address any problems or concerns you may have with a federal government agency. To submit a Casework Authorization Form, please visit my website.
Please feel free to forward this information to your family and friends. To learn more about these efforts, to express your views, or to sign up for email updates, please visit my website. I am also on Twitter at http://twitter.com/NancyPelosi.
 


Sincerely,

Member of Congress