We're Not Going Away
A Solemn Anniversary
91 people lose their lives to gun violence in America every day. That's not a statistic, it's an outrage. As families across the country mourn tragedy after tragedy, House Republicans chose to leave Washington for a seven-week recess without passing any commonsense gun violence prevention legislation. Again and again, our colleagues across the aisle refused to allow a vote on life-saving legislation that would strengthen background checks and prevent suspected terrorists from obtaining guns. If some Members of Congress think we're going to let up in this fight – that we're going to forget about the 91 Americans killed by guns every day – they've got another thought coming. We're not going away.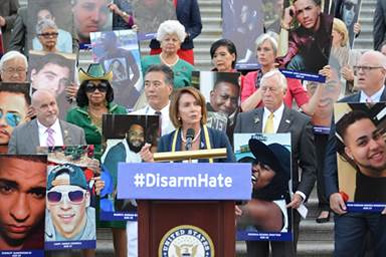 Congresswoman Nancy Pelosi delivers remarks at an evening of remembrance to honor the victims and survivors of the worst mass shooting in American history, at Pulse nightclub in Orlando, Florida.

To mark the one month anniversary of the mass shooting in Orlando, House Democrats gathered on the Capitol steps on Tuesday to continue our commitment to disarm hate and to honor the victims of gun violence with action. Earlier that day, I joined President Obama in Dallas for the memorial of the heroic police officers who lost their lives to gun violence while in the line of duty.

Across America, communities are standing up, speaking out, and lighting the way. This Congress must hear the voices of all those calling for action to keep guns out of the wrong hands. Last night, after Republicans left town for the longest Congressional summer recess in 60 years, House Democrats came together for a 'Lighting the Way' National Speak Out, in which we listened to an array of stories from gun violence survivors and families – courageous Americans who are taking their grief and turning it into action. In the Congress, across the country, we are not going to stop fighting until we enact commonsense gun violence prevention laws.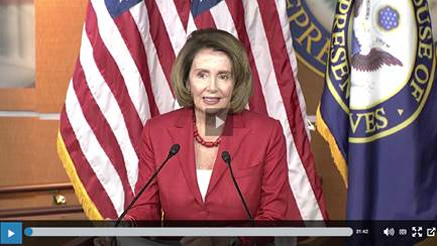 Congresswoman Nancy Pelosi briefs reporters and responds to questions as Congress headed into its seven-week recess.

Stronger America
Securing our nation. Securing our future. Securing our democracy. This is what House Democrats are fighting for in the Congress every day. And this week, I joined my colleagues to unveil Stronger America: A New American Security Agenda with bold specific solutions that will honor the vows of our founders, the sacrifices of our men and women in uniform and the aspirations of our children:
 
Securing our Nation – strong, smart action to bolster our security abroad and protect our communities at home.
 
Securing our Future – innovative platforms to raise wages and create good-paying jobs so families can buy a home, pay for college and save for retirement.
 
Securing our Democracy – overturn Citizens United and end the poisonous influence of secret money, to ensure that all Americans' voices are truly heard in our democracy.
With House Democrats' Stronger America Agenda, we will secure our nation, our future and our democracy for all of America's hard-working families.

Bastille Day Attack
As families celebrated Bastille Day across France, an apparent terrorist attack in Nice killed scores of people and injured many more last night. All Americans join in mourning the dead, praying for the wounded, and standing in solidarity with the people of France - America's oldest ally. Together, we will take strong and smart action to eliminate the threats that seek to extinguish the hope in our hearts and in our communities. Together, we must confront and defeat the ideologies that contribute to the violence we've witnessed in recent months. Hatred in all its forms and injustice everywhere must end.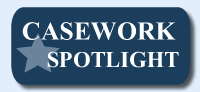 My office was recently contacted by a constituent who owns property in San Francisco and wanted to rent out the property below market rate to a Veteran and her daughter who receive housing assistance through the San Francisco Housing Authority (SFHA). The constituent had renovated his property to comply with SFHA rules, but after an initial inspection by SFHA, he was told that a closet containing tools and property maintenance supplies had to be moved since it was in the tenant's portion of the property. After contacting my office, my staff was able to help the constituent convey to SFHA that he would only be accessing the supply closet twice each year to conduct maintenance and would give proper notice to the tenant before entering the property to access the closet. After a second inspection, SFHA agreed to allow him to rent the property through its program, and now a Veteran and her daughter have an affordable place to live.

Caseworkers in my San Francisco office work to address any problems or concerns you may have with a federal government agency. To submit a Casework Authorization Form, please visit my website. 
Please feel free to forward this information to your family and friends. To learn more about these efforts, to express your views, or to sign up for email updates, please visit my website. I am also on Twitter at http://twitter.com/NancyPelosi.
 


Sincerely,

Member of Congress