Unfinished Business
Not Just a Statistic
Ninety-one people lose their lives to gun violence every day. That is not just a statistic. That is an outrage. It is a challenge to the conscience of our nation – and Congress must end its appalling inaction on gun violence prevention. Across America, communities are standing up, speaking out and lighting the way. A preventable public health crisis is taking the lives of our children, our neighbors and our friends.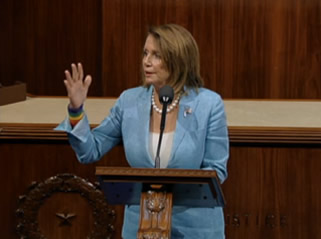 Congresswoman Nancy Pelosi speaks on the House of Representatives floor, demanding action on gun violence prevention, ninety-five days after the Pulse nightclub shooting.

The majority of Americans know that if you're too dangerous to fly, then you are too dangerous to buy a gun. It is long past time for Congress to take action to keep deadly weapons out of the hands of terrorists and criminals. Yet, House Republicans continue to obstruct commonsense gun violence prevention measures. House Democrats are committed to saving lives and working to restore confidence in the safety of our communities with deliberate and concrete steps to prevent gun violence. That is why we will continue to demand a #GunVote.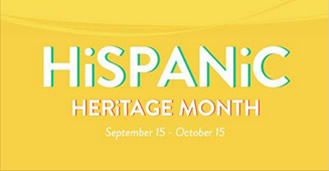 Hispanic Heritage Month
Hispanic Heritage Month celebrates the enduring contributions of Latinos throughout the history of the United States. The dreams and energy, scientific and artistic achievements, innovations and entrepreneurships of our sisters and brothers in the Latino community enrich our nation and honor the motto, 'E Pluribus Unum', out of many we are one.

Today, our nation's DREAMers, young people striving to build a future in the only land they've ever known as home, are continuing the legacy of immigrants who make America more American. House Democrats will continue to stand behind our young DREAMers and fight for the comprehensive immigration reform our country so urgently needs. In my home state of California and across America, we know that the beauty is in the mix and, this month, we are especially proud to celebrate the beautiful diversity of the Latino community.
 
Nancy Pelosi
@NancyPelosi

---

A true honor to welcome Burma's Aung San Suu Kyi who is known the world over for her steadfast devotion to progress.
 
3:52 PM - 15 Sep 2016

To follow Congresswoman Pelosi on twitter, please click here

.

The Federal Housing Finance Agency recently extended its Home Affordable Refinance Program (HARP) to September 30, 2017! See if you're eligible at HARP.gov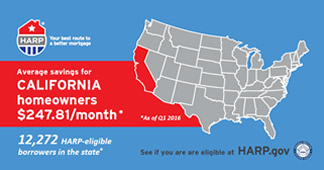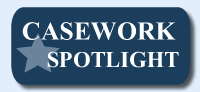 My office was recently contacted by a constituent who is living with severe disabilities that prevent him from working. He had received a notice from the Social Security Administration (SSA) stating that his Social Security Disability Insurance (SSDI) benefits were going to be terminated for his failure to respond to a letter that SSA had sent to him as part of a periodic medical eligibility review. This would severely impact my constituent since he is reliant on SSDI to pay his rent, medical, and basic living costs. Upon learning of the situation, my staff immediately contacted SSA relaying the details of my constituent's hardship. Shortly thereafter, SSA informed my constituent that SSA had made an error in terminating his benefits as his SSDI case was not undergoing a medical eligibility review this year. With his benefits reinstated, my constituent can continue to pay his rent and medical costs.

Caseworkers in my San Francisco office work to address any problems or concerns you may have with a federal government agency. To submit a Casework Authorization Form, please visit my website. 
Please feel free to forward this information to your family and friends. To learn more about these efforts, to express your views, or to sign up for email updates, please visit my website. I am also on Twitter at http://twitter.com/NancyPelosi.
 


Sincerely,

Member of Congress