Time is Running Out
Do Your Job
This week, House and Senate Democrats welcomed our outstanding Vice President Joe Biden to the Capitol to call on our Republican colleagues to "Do Your Job!" After one of the longest Congressional recesses in modern history, Republicans have finally returned to Washington – only to continue obstructing urgently-needed resources to protect American families from emergencies like the Zika virus, the opioids epidemic, the Flint water crisis and gun violence.

The CDC recently announced that funds to fight Zika will be depleted by late September. But again and again, month after month, this Congress has put their radical obstruction ahead of meaningful action to protect families in danger.

From Zika, to the Flint water crisis, to gun violence and the opioids epidemic, House Democrats will continue to demand action to create a safer, healthier, stronger America.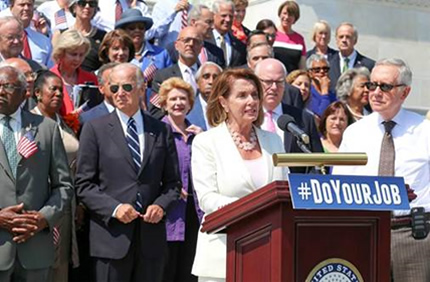 Congresswoman Nancy Pelosi joins Vice President Joe Biden and House and Senate Democrats on the steps of the Capitol to tell Congress: Do Your Job

Courage, Compassion and First Responders
Fifteen years ago, the United States suffered a tragedy we could not have imagined and we witnessed heroism we will never forget. As we salute all those who died on 9/11, we must also salute those who have lost their lives in the years since. We must remember the ongoing struggles of the thousands of heroes who, years later, are stalked by devastating illnesses from their exposure at Ground Zero. We must continue to meet our commitment to the health and compensation needs of these heroes and their loved ones, and our appreciation must exist as long as our country shall live.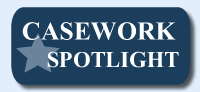 My office recently assisted a constituent whose elderly mother lives in an assisted living community and qualifies for spousal benefits from the U.S. Department of Veterans Affairs (VA) because her husband was a World War II Veteran. In order to apply for these benefits, the constituent had to first obtain a copy of his father's World War II Naval Separation Certificate to show proof of his father's service. After submitting a request for a copy of his father's records to the National Personnel Records Center (NPRC), and waiting a considerable amount of time, he contacted my office for assistance. On his behalf, my staff contacted the NPRC to request an update on the status of my constituent's request. Shortly thereafter, the NPRC was able to produce the needed document, which will now allow my constituent to apply for VA benefits for his mother.

Caseworkers in my San Francisco office work to address any problems or concerns you may have with a federal government agency. To submit a Casework Authorization Form, please visit my website. 
Please feel free to forward this information to your family and friends. To learn more about these efforts, to express your views, or to sign up for email updates, please visit my website. I am also on Twitter at http://twitter.com/NancyPelosi.
 


Sincerely,

Member of Congress