Three Days Left
Covering all Californians
Just three days remain to choose a health insurance plan through the Covered California Marketplace before the February 15th deadline in order to gain coverage for you and your loved ones this year. 

To find out more about this year's open enrollment, you can visit Covered California and utilize the Shop and Compare Tool for 2015 to find a plan that suits your needs and your budget. Covered California also offers a number of helpful resources, such as the Covered California Spanish language website, applications available in a number of languages, and bilingual Certified Enrollment Entities and Counselors to help assist you through the enrollment process. 

Thanks to the Affordable Care Act, Covered California is establishing a bright and healthy future for the Golden State by ensuring the promise of affordable, quality health coverage for all Californians. 

Leave No One Behind
This week, President Obama signed the Clay Hunt Suicide Prevention for American Veterans Act into law as a step forward in preventing suicide and overcoming mental health challenges for America's veterans, their families and caregivers.

Named in honor of late Iraq and Afghanistan War veteran Marine Corporal Clay Hunt, who committed suicide in 2011 after unsuccessful efforts to get help, the Clay Hunt Suicide Prevention for American Veterans Act expands access and coordinates our efforts to provide the best mental health care to our returning heroes. Twenty-two veterans take their lives every day, leaving thousands of loved ones whose lives will never be the same. As we celebrate the signing of this law, we must continue our support for the veterans struggling with the seen and unseen scars of war and renew our commitment to serving our veterans as well as they have served us.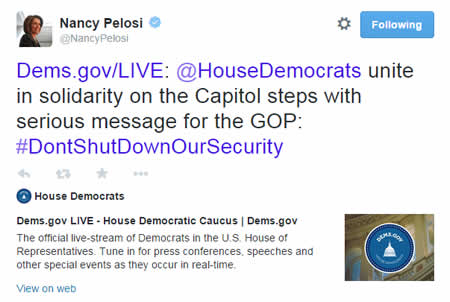 Basic Fire Facts and Fire Safety Tips
As our thought and prayers remain with those affected by the recent fires in San Francisco, we are once again reminded of the strength in coming together as a community to offer food, shelter, and comfort to our neighbors in their time of need. After the fires, many of our residents faced displacement as their homes and belongings were destroyed. Yet our community once again came together to ensure that these individuals received timely assistance, and I thank the firefighters, first responders, and organizations for their tireless efforts.

You may be interested in taking a look at the basic fire facts from the United States Fire Administration (USFA) to see how you can better protect yourself and your loved ones in the case of an emergency. For more information about fire safety, click here. 
Please feel free to forward this information to your family and friends. To learn more about these efforts, to express your views, or to sign up for email updates, please visit my website. I am also on Twitter at http://twitter.com/NancyPelosi.
 


Sincerely,

Member of Congress