They Work Hard for the Money
Commemorating Labor Day
Each Labor Day, we celebrate the hard-working women and men who are the backbone of our country. Working people are the foundation of America's strength, and as we honor them we also pay tribute to the labor movement that has led progress for hard-working families across our history.

We must create a stronger America for all working families. We need middle class economics, not the trickle-down economics that drove our economy into a ditch. As House Republicans focus on building walls and dismantling key reforms for working Americans, Democrats in Congress are working to build bridges of opportunity for all hard-working American families. We must empower working people by raising the federal minimum wage, guaranteeing women receive equal pay for equal work, ensuring work and family balance, and protecting the bedrock guarantee of retirement security.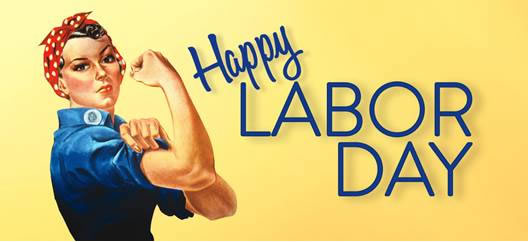 American workers drive America's success and deserve an economy that works for them. We must continue to create more good-paying jobs and invest in America's future. This Labor Day, let us honor the courage and determination of American workers by prioritizing policies that improve their lives. As we honor American workers, including generations of immigrants, who labored and organized to make America more American, let us work together to create an even stronger America.

Reckless Recess
In September, the CDC will run out of resources to fight Zika according to Director Tom Frieden. With more than 11,525 Americans – including nearly 1,400 pregnant women – with confirmed cases of Zika, this Congress must act. Yet, amid this crisis, House Republicans have taken the longest summer recess in modern times. Congress must act to keep American families safe by passing the Senate's bipartisan Zika funding bill, which provides $1.1 billion in emergency resources to fight the Zika virus. House Democrats will continue to demand that these resources are made available to create a safer, healthier, stronger America.
 
Administration Launches Second Year of Every Kid in a Park Pass.
As part of President Obama's commitment to protect our nation's unique outdoor spaces and ensure that every American has the opportunity to visit and enjoy them, the Obama Administration today launched the second year of the Every Kid in a Park program, which gives fourth graders and their families free access to federal lands and waters nationwide for a full year.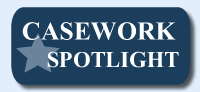 My constituent, a disabled Veteran, has been temporarily residing overseas and has been obtaining medical treatment for service connected disabilities. Because his treatment was related to service connected disabilities, the U.S. Department of Veterans Affairs (VA) has been reimbursing him for the costs of the treatment. However, recently, my constituent began receiving denials for several of his requests for reimbursement even though the VA had previously approved reimbursement for similar expenses. To resolve the issue, my staff inquired with the VA Foreign Medical Program requesting review of my constituent's claims. As a result of the review, the VA discovered issues with its processing of my constituent's most recent claim and was able to reimburse my constituent for most of his expenses.

Caseworkers in my San Francisco office work to address any problems or concerns you may have with a federal government agency. To submit a Casework Authorization Form, please visit my website. 
Please feel free to forward this information to your family and friends. To learn more about these efforts, to express your views, or to sign up for email updates, please visit my website. I am also on Twitter at http://twitter.com/NancyPelosi.
 


Sincerely,

Member of Congress