The Wrong Way on Hunger
A Moral Responsibility
In the United States of America – the greatest nation on earth – one in five children go to sleep hungry. Nearly 140,000 San Franciscans are food insecure every day, and many of them are children, seniors, and veterans. In our city over 50,000 people from all walks of life rely on food stamps to make it through the month.

That any child faces hunger is an outrage – a searing challenge to the conscience of our country. Congress has a moral responsibility to ensure that no child goes hungry in America, and that's why Democrats passed the Healthy, Hunger-Free Kids Act in 2010. But now, Republicans are attempting to weaken nutrition standards and eliminate the guarantee of school meals for three million low-income students across America.
 
Nancy Pelosi
@NancyPelosi

---

To follow Congresswoman Pelosi on twitter, please click here

.

House Republicans recently unveiled a 'wrong way' poverty agenda that demonizes hungry families who are just trying to feed their children. They have no right to nickel and dime hungry children, while asking nothing of millionaires and corporations shipping jobs overseas. Congress needs to come together on policies that lift struggling families out of poverty – not punish them.
 

PROMESA Act
Three million of our fellow Americans in Puerto Rico are facing a devastating fiscal and public debt emergency that threatens their economy, their communities and their families. This week, Congress passed the PROMESA Act to give Puerto Rico the tools it needs to emerge from this crisis. House Democrats recognize how important it is for Puerto Rico to survive and flourish – and we express our gratitude to the people of Puerto Rico for the vitality they bring to the United States.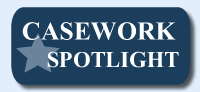 My office was recently contacted by a constituent who is raising her three children on her own, while her husband had been waiting in his home country for an immigrant visa interview. Although my constituent expected to wait at least 5 months for the initial immigrant petition to be approved, following the approval of the petition several months passed without any contact from the State Department as to when an interview would be scheduled. This was causing my constituent severe financial hardship as she could not both work and raise her three children at the same time. After contacting my office, my staff conveyed the details of my constituent's situation to the State Department along with financial documentation provided by my constituent. After considerable deliberation, the U.S. Embassy scheduled an interview for my constituent's husband. Shortly after the interview, the visa was issued, and my constituent will soon be reunited with her husband and have the support needed to raise their children together.

Caseworkers in my San Francisco office work to address any problems or concerns you may have with a federal government agency. To submit a Casework Authorization Form, please visit my website. 
Please feel free to forward this information to your family and friends. To learn more about these efforts, to express your views, or to sign up for email updates, please visit my website. I am also on Twitter at http://twitter.com/NancyPelosi.
 


Sincerely,

Member of Congress