#ThanksObama
In his final State of the Union address on Tuesday night, President Obama called on us to embrace the boundless possibility that is America. For our nation to succeed, we must recognize the grit, the ingenuity and the spirit of the American people to build a new future of strength and sustainability. 

We have come a long way. When President Obama took office seven years ago, our nation faced the worst catastrophe since the Great Depression. With Democrats' leadership, the deficit is down a trillion dollars and the unemployment rate has been cut in half. We've enjoyed the longest uninterrupted period of private sector job growth in American history: 70 months and more than 14 million jobs. Nearly 18 million previously uninsured Americans now have affordable, dependable health coverage. 

We cannot take our foot off the gas pedal now. We must reduce gun violence and confront the climate crisis. We must create good-paying jobs and grow the paychecks of hard-working families. We must ensure that every American shares in the properity and possibility of our democracy.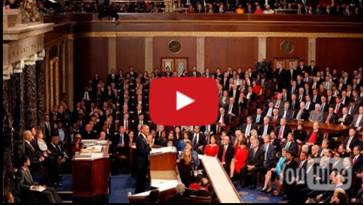 President Barack Obama's final State of the Union Address on January 12th, 2016.
Nancy Pelosi 
@NancyPelosi

---

We remember Bill Del Monte, last known survivor of #SF Earthquake of 1906 who witnessed our city rise from ashes & emerge as beacon of hope.
5:39 PM - 11 Jan 2016

To follow Congresswoman Pelosi on twitter, please click here

.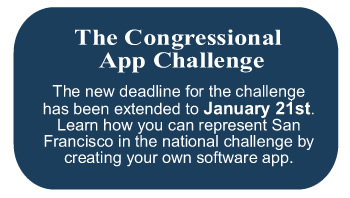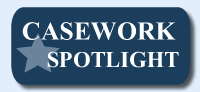 My office was recently contacted by a constituent whose two sons have escaped the ongoing civil war in Yemen, which began early last year. My constituent had sponsored his sons for immigrant visas several years ago, but because the U.S. Embassy closed last year, their cases could no longer be processed in Yemen. As a result, his sons fled by boat to Djibouti to escape the conflict – in hopes of having their cases transferred to the U.S. Embassy there. However, because the U.S. Embassy in Djibouti was overloaded with an influx of cases from Yemen, they were later informed that their cases would be processed at the U.S. Embassy in Cairo, Egypt. After my constituent's sons were unable to obtain visas to travel to Egypt for their consular interviews, my constituent contacted my office for assistance. Through the assistance of my office, my constituent was able to have his sons' cases transferred to the U.S. Embassy in Algiers, Algeria, where they were eventually interviewed. After thorough deliberation, the U.S. Embassy issued immigrant visas to my constituent's sons, and they were reunited last week, just in time for the New Year. 

Caseworkers in my San Francisco office work to address any problems or concerns you may have with a federal government agency. To submit a Casework Authorization Form, please visit my website.
Please feel free to forward this information to your family and friends. To learn more about these efforts, to express your views, or to sign up for email updates, please visit my website. I am also on Twitter at http://twitter.com/NancyPelosi.
 


Sincerely,

Member of Congress