Thankful Hearts, Helpful Hands
Taking Time to be Thankful 
Happily at Thanksgiving, families and friends gather together to acknowledge and give thanks for the great blessings in our lives. It is my hope that each of you may enjoy this Thanksgiving holiday in the company of family and friends. 

This Thanksgiving, we can renew our efforts to help the less fortunate to ensure a stronger San Francisco, in the words of our city's patron saint, St. Francis – "For it is in giving that we receive." 

And as we enjoy our own traditions of the day, we also remember our dedicated servicemembers, veterans, and military families. We are forever grateful for their service and their sacrifice in keeping America safe.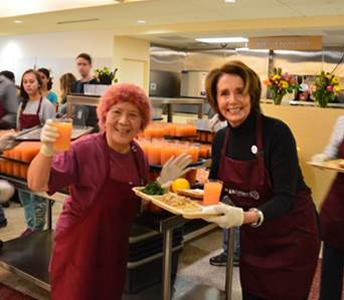 Congresswoman Nancy Pelosi serves meals at St. Anthony's Dining Room in the Tenderloin during the Thanksgiving holiday last year.
| | | |
| --- | --- | --- |
| |   | |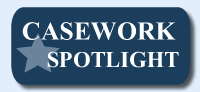 My office recently assisted a veteran in my district who had a claim for compensation pending with the U.S. Department of Veterans Affairs (VA) for service connected disabilities incurred while serving in Afghanistan. In order to process my constituent's claim, the VA had requested medical exams, service records from the National Personnel Records Center, and records from the California National Guard – all of which took some time to obtain. Throughout this process my staff diligently followed up with the VA to ensure that the various requested records were received and acknowledged so that my constituent could obtain a rating as soon as possible. Through these efforts, my constituent was just issued a rating from the VA and is now receiving his benefits. 

Caseworkers in my San Francisco office work to address any problems or concerns you may have with a federal government agency. To submit a Casework Authorization Form, please visit my website.
Medicare Open Enrollment 

Thanksgiving is a wonderful opportunity to talk with the seniors in your family about their Medicare plans. During the open enrollment, seniors can register or make adjustments to their current coverage using the Medicare Plan Finder to ensure that you and your loved ones are getting the right plan. The open enrollment period ends on December 15th.

 
Please feel free to forward this information to your family and friends. To learn more about these efforts, to express your views, or to sign up for email updates, please visit my website. I am also on Twitter at http://twitter.com/NancyPelosi.
 


Sincerely,

Member of Congress