Shoot for the Moon
Leading in Innovation 
More than 50 years ago, when President Kennedy challenged Americans to reach for the moon, he reminded us that America must lead in innovation. President Kennedy said: "The vows of this nation can only be fulfilled if we are first, and therefore we intend to be first. Our leadership in science and in industry, our hopes for peace and security, our obligations to ourselves as well as others – all require us to make this effort." 

With this philosophy in mind, I joined Representatives Anna Eshoo, Zoe Lofgren and Mike Honda on Tuesday at Stanford University to meet with Silicon Valley thought leaders on House Democrats' Innovation Agenda 2.0. In early 2007, we launched the original Innovation Agenda, an ambitious and historic platform to ensure America's continued position as the most competitive nation in the world. There were 22 planks included in the first Agenda, and of these, 21 have been translated into legislative provisions that were signed into law. The listening session at Stanford was the first of many around the country to help identify the bold new initiatives needed to build on those past accomplishments and ensure America remains number one in innovation.
 
Nancy Pelosi 
@NancyPelosi

---

To follow Congresswoman Pelosi on twitter, please click here

.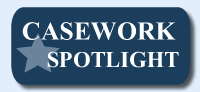 My constituent, a veteran, submitted a claim for service connected disability compensation to the U.S. Department of Veterans Affairs (VA) for post-traumatic stress disorder and traumatic brain injury, which he incurred due to combat. Initially, my constituent's claim was denied because he had missed a scheduled medical exam. My staff contacted the VA to assist the constituent with reopening his case and discovered that the VA had no record of his claims. Fortunately, my constituent kept detailed records, and the VA accepted the documents provided by my constituent to reopen his claim. After considerable deliberation, my constituent's claim was granted along with retroactive benefits. 

Caseworkers in my San Francisco office work to address any problems or concerns you may have with a federal government agency. To submit a Casework Authorization Form, please visit my website.
Please feel free to forward this information to your family and friends. To learn more about these efforts, to express your views, or to sign up for email updates, please visit my website. I am also on Twitter at http://twitter.com/NancyPelosi.
 


Sincerely,

Member of Congress