Serving San Francisco
Celebrating Cinco de Mayo
On Tuesday, we were reminded of the rich and diverse immigrant heritage that is the heart of our country. Immigration is the constant reinvigoration of America, and each generation of immigrants makes America more American. Every May 5th has served as an opportunity to honor the proud history of our Mexican neighbors, and to celebrate the generations of contributions that Mexican Americans and all Hispanic Americans have made to the United States and specifically to San Francisco. 

Democrats will continue to push for bold action to restore accountability, compassion and common sense to our broken immigration system. Let us draw fresh inspiration from the Battle of Puebla, and let us renew our determination to achieve comprehensive immigration reform that honors the heritage, the history, and the values of our nation. By raising the federal minimum wage to $12 an hour over the next five years, we can bring opportunity, prosperity, and dignity to hard-working American families. San Francisco continues to lead the way on fair wages, as today our city's minimum wage increases to $12.25 on its way to $15/hour by 2018. Congress should act now to increase the minimum wage and improve the lives of working families across the country. Let's give Americans a raise.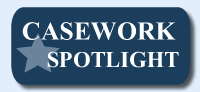 My office was recently was recently contacted by a constituent who co-founded a startup company that employs more than 60 workers in San Francisco. He filed to become a permanent resident in October. At that time, the immigration service reported that it would take 5 months to process the application. However, after waiting for over 7 months, he had still not received a response on his application. Therefore, my staff contacted the immigration service to bring the matter to its attention. Shortly thereafter, my staff was informed that my constituent's application to become a permanent resident had been approved.
Nancy Pelosi 
@NancyPelosi

---

To follow Congresswoman Pelosi on twitter, please click here

.
Did you attend Heald College?
With Corinthian Colleges announcing their immediate closure last week, Heald College campuses will no longer be operating or offering instruction to students. If you or someone you know has been affected by these closures, you may be interested in taking a look at the resources and FAQs on Corinthian Colleges from the U.S. Department of Education. For information on whether you may be eligible for federal student loan forgiveness, click here or call 1-800-4-FED-AID. 

You may also be interested in enrolling or transferring to City College of San Francisco or San Francisco State University.
 
Please feel free to forward this information to your family and friends. To learn more about these efforts, to express your views, or to sign up for email updates, please visit my website. I am also on Twitter at http://twitter.com/NancyPelosi.
 


Sincerely,

Member of Congress