San Franciscans Join #PopeinDC
San Franciscans Join Pope Francis 
During last week's extraordinary address by His Holiness Pope Francis to a Joint Meeting of Congress, I was proud so many San Franciscans from across our city were able to join this historic event as my guests. Our many neighbors at the Capitol included University of San Francisco Chancellor Father Stephen Privett, climate advocates Tom and Kat Steyer, and labor leader Dolores Huerta – who gathered in fellowship with students from San Francisco studying at D.C.'s universities, parishioners invited from every Catholic parish in San Francisco to my own parish priest, Father Ken Westray and his family. We were all blessed to be a part of Pope Francis' message of hope and dialogue of peace.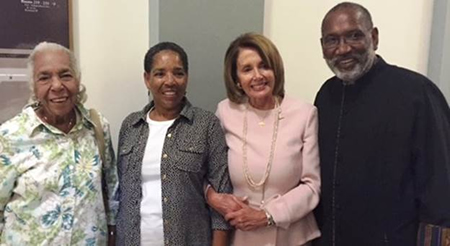 Congresswoman Pelosi greets Revered Kenneth Westray of Saint Vincent De Paul Catholic Church, her home parish, and his family following the Pope's Address to Congress.

#PinkOut Day 
This week, just under the wire in Congress, the House voted to keep the government open. 

Rather than getting to work with Democrats to move the country forward on the issues that matter – negotiating a budget deal, investing in our infrastructure, reauthorizing the Ex-Im Bank, passing comprehensive immigration reform and focusing on creating jobs – the Republicans chose to mount an attack on women's health, even with65 percent of Americans opposing the Republican plan to cut off funding to Planned Parenthood.

An astounding 151 Republicans voted to shut down the government rather than allow women to access affordable family planning and life-saving preventive health care.

Planned Parenthood provides a wide array of preventive health care services for over 2.7 million patients each year, with 1 in 5 American women relying on a Planned Parenthood health center for care in her lifetime. I stood in solidarity with Planned Parenthood on its first #PinkOut Day to send the message that Americans are tired of the relentless attacks on women's health.
 
Nancy Pelosi 
@NancyPelosi

---

To follow Congresswoman Pelosi on twitter, please click here

.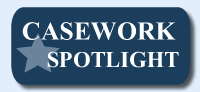 This week my office assisted a constituent who had been experiencing mail delivery issues at her home. On 4 occasions within the last few months, my constituent's neighbor had brought my constituent mail that was misdelivered to her address. Most recently, the misdelivered mail included a notice from the State of California regarding payment of taxes that had a 15 day response requirement. After learning about this situation, my office contacted the U.S. Postal Service and relayed the constituent's concerns. Subsequently, the Postal Service investigated the problem and addressed the concerns with the mail carrier on that route. In addition, the Post Office station manager provided his phone number to the constituent should any future concerns arise with her mail delivery. 

Caseworkers in my San Francisco office work to address any problems or concerns you may have with a federal government agency. To submit a Casework Authorization Form, please visit my website.
Please feel free to forward this information to your family and friends. To learn more about these efforts, to express your views, or to sign up for email updates, please visit my website. I am also on Twitter at http://twitter.com/NancyPelosi.
 


Sincerely,

Member of Congress