Pursuit of Happiness
Celebrating Independence Day 
This weekend, as our nation celebrates the Fourth of July, let all of us remember the treasured words of the declaration that heralded our independence -- the unalienable rights to life, liberty and the pursuit of happiness. As we approach Independence Day, we continue to celebrate two landmark Supreme Court decisions from last week that honor the highest ideals of our Founders. 

In one, the Court once again upheld the Affordable Care Act, acting for the second time to affirm Americans' right to a healthier life and the liberty to pursue their happiness. In the next, the Supreme Court issued one of the most transformative and magnificent decisions in the history of our country: Obergefell v. Hodges, recognizing marriage equality as a fundamental right for every American, everywhere. 

These decisions have fundamentally expanded freedom in America. This Fourth of July has given us even more to celebrate than usual, as we savor the recognition that history is long, but it bends toward justice. 
 
Firework Safety Tips
As you celebrate Independence Day with picnics, family, and fireworks this weekend, you may be interested in looking at helpful information on summer safety and fireworks.

You can also take a look at the fireworks safety tips below: 
Keep a bucket of water or garden hose nearby.
 
Never allow young children to play with or light fireworks.
 
Don't stand over a firework when lighting the fuse.
 
Light fireworks one at a time.
 
Do not try to relight a firework that isn't working properly.

The 70th Anniversary of the United Nations Charter 
Last weekend, San Francisco once again welcomed the United Nation's highly-respected Secretary-General, Ban Ki-moon, and representatives from around the world to celebrate the 70th anniversary of the signing of the United Nations Charter and the establishment of one of the world's greatest organizations for peace and the advancement of humanity.

This anniversary holds a particular pride for our City – for it was San Francisco that played host to the grand conference of delegates that wrote the U.N. Charter and it was in the San Francisco War Memorial and Performing Arts Center, on June 26, 1945, that the Charter was signed. Since that day, the United Nations has worked to end disease, hunger and poverty. It has sought to advance human rights, human dignity, and the opportunities of women and girls. It has focused the world's attention on the urgency of the climate crisis and the plight of refugees. It has stood against violence, terrorism and weapons of mass destruction. It has been a great bulwark for global peace.

The United Nations remains a strong, resolute, unwavering voice for peace in a world burdened by war. May it continue to stand as a beacon of peace for the next 70 years and beyond.
 
Nancy Pelosi 
@NancyPelosi

---

To follow Congresswoman Pelosi on twitter, please click here

.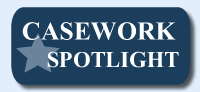 A constituent recently reached out to my office after unsuccessfully contesting his enrollment in Medicare Part D. As a disabled veteran, the constituent receives his prescription medication through a U.S. Department of Veterans Affairs (VA) creditable coverage plan and had no need for a Medicare Part D plan. My staff quickly contacted Medicare with the details of his VA healthcare coverage. Shortly thereafter, Medicare unenrolled him from Medicare Part D and waived the aggregated monthly fees associated with the Medicare plan.

Caseworkers in my San Francisco office work to address any problems or concerns you may have with a federal government agency. To submit a Casework Authorization Form, please visit my website.

 
Please feel free to forward this information to your family and friends. To learn more about these efforts, to express your views, or to sign up for email updates, please visit my website. I am also on Twitter at http://twitter.com/NancyPelosi.
 


Sincerely,

Member of Congress