Preserving Peace
Iran Nuclear Agreement 
Today, the House voted on an historic, transformational nuclear agreement with Iran that strengthens the security of America, and makes the world a safer place. 

The Joint Comprehensive Plan of Action negotiated between Iran and the nations of the P5+1 is not based on trust. It is based on verification, vigilance and enforcement. In the JCPOA, Iran has agreed to the broadest, toughest, most intrusive inspections regime ever devised. 

It is no wonder that such a diverse and extraordinary constellation of experts have made their voices heard in support of this extraordinary accord. Congress has heard from experienced diplomats and veteran military leaders. We have heard from leading nuclear scientists and prayerful men and women of faith. We have heard from our international allies urging Congress to join them in moving forward to implement and enforce this agreement.

I congratulate President Obama, Secretary Kerry, Secretary Lew, and Secretary Moniz for their leadership, and I am proud to say that House Democrats provided a very strong show of support for this momentous accord to prevent Iran from building a nuclear weapon.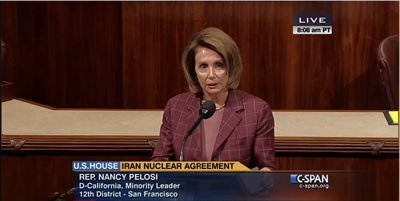 Remembering 9/11 
On the morning of September 11, 2001, the world witnessed a horrific attack against our nation. This profound, unfathomable tragedy shattered our sense of safety. Yet, out of the ashes of the fallen World Trade Center towers, the crushed concrete of the Pentagon, and a burning field in Pennsylvania, Americans rose united. We comforted strangers. We created community. Hope prevailed over hatred, resilience defeated fear.

We honor the thousands of people we lost that day and those we lost to 9/11-related illnesses in the years that followed. We also remember the heroes of 9/11. The selfless first responders - firefighters, police officers, and courageous citizens who helped save lives, searched for survivors, and jeopardized their own safety to rescue others - represent the very best of humanity. May we forever remember the spirit of September 11, 2001 and strive to build a future based on the hope and unity that emerged from the ashes of that day.
 
Nancy Pelosi 
@NancyPelosi

---

To follow Congresswoman Pelosi on twitter, please click here

.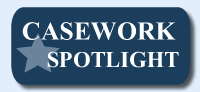 My constituent, a retired Department of Labor employee, contacted my office regarding a problem she was experiencing with obtaining her monthly civil service retirement check from the Office of Personnel Management (OPM). Since retirement, she has received her retirement check each month without any problems. However, after she applied for dental insurance through OPM, her benefits checks suddenly ceased, and she was also not enrolled in the new dental plan. Therefore, my office contacted OPM on her behalf, and shortly thereafter, OPM resolved the administrative error, restoring her benefits and enrolling her in the new dental plan. 

Caseworkers in my San Francisco office work to address any problems or concerns you may have with a federal government agency. To submit a Casework Authorization Form, please visit my website.
When Does Your Passport Expire? 
The State Department has declared September to be Passport Awareness Month in order to encourage people to consider renewing their passport. due to a high number of passports issued a decade ago, the State Department foresees high demand for renewals and delayed processing of requests.

More information can be found on their website.

 
Please feel free to forward this information to your family and friends. To learn more about these efforts, to express your views, or to sign up for email updates, please visit my website. I am also on Twitter at http://twitter.com/NancyPelosi.
 


Sincerely,

Member of Congress