Peaceful Holidays
As we begin the holiday season in the presence of our loved ones, I write to thank each of you for the privilege of representing our vibrant, beautiful city in Congress. In San Francisco, we know that the beauty is in the mix and I will continue to fight for our values in the upcoming Congress. As 2016 comes to a close and we head into the New Year together, we will choose dedication over despair, hope over hatred and unity over bigotry.

The holiday season is a time for people of many faiths to come together to celebrate our blessings and give thanks for the gift of friends and family. Please accept my warmest wishes to you and your family for a peaceful holiday season.
 
                                     The Capitol Christmas Tree, Architect of the Capitol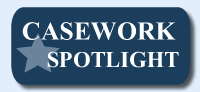 My office recently assisted a constituent who has not seen his father in over seven years because his father has been unable to obtain a nonimmigrant visitor visa, as the U.S. Embassy has repeatedly determined that his father could not prove that he would not overstay his visa and immigrate to the United States. Moreover, my constituent has been unable to travel back to his home country and visit his father because of a well-founded fear of persecution based on his political beliefs. Recently, my constituent became a U.S. citizen, and would be able to sponsor his father for an immigrant visa if it were his father's intention to immigrate to the United States. Since it has never been his father's intention to immigrate – but only to visit his son – my constituent's father decided to try once again to apply for a nonimmigrant visitor visa. Consequently, after my constituent's father obtained an appointment for a visa interview, my staff conveyed the details of my constituent's situation to the U.S. Embassy. I was pleased to learn that, after attending his consular interview, my constituent's father was granted a visitor visa. My constituent will finally be reunited with his father after 7 long years of separation.

Caseworkers in my San Francisco office work to address any problems or concerns you may have with a federal government agency. To submit a Casework Authorization Form, please visit my website. 
Please feel free to forward this information to your family and friends. To learn more about these efforts, to express your views, or to sign up for email updates, please visit my website. I am also on Twitter at http://twitter.com/NancyPelosi.
 


Sincerely,

Member of Congress