No More Silence
Ending the Epidemic 
Monday marks three years since the heartbreaking shooting at Sandy Hook Elementary. It has been a little more than 1,000 days since that attack. In that time, there have been more than 1,000 mass shootings -- almost one for each day. 

Gun violence is a public health epidemic that claims the lives of 30,000 Americans each year. Sandy Hook and San Bernardino are the bookends of a daily tragedy of gun violence that tears at communities across the country. Congress has no right to hold moments of silence for the victims of gun violence without honoring them with action. 

Yesterday, I brought a privileged resolution to the Floor of the House demanding we vote on the Denying Firearms and Explosives to Dangerous Terrorists Act to close the outrageous loophole that allows those on the FBI's Terrorist Watchlist to legally purchase guns. Seven times in the past two weeks, Republicans have blocked the House from even debating closing this loophole – and Democrats will continue to demand action with our discharge petition to force a vote. 

Within the ongoing omnibus bill negotiations, House Democrats are also pushing to end the 19-year-old ban on federal research into gun violence. The American people deserve the facts. Members of Congress need the data. Republicans cannot use willful ignorance to justify their inaction on gun violence. 
 
Nancy Pelosi 
@NancyPelosi

---

To follow Congresswoman Pelosi on twitter, please click here

.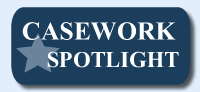 This week, my office was contacted by a constituent who had applied for her daughter's passport over one month ago using the expedited processing service offered by the Passport Agency. With her family's planned international travel approaching later this week, she was concerned that the Passport Agency would not process the passport application in time for the trip. Immediately after contacting my office, my staff relayed the details of my constituent's situation to the Passport Agency, and was able to ensure that the passport was printed and overnighted to my constituent's home. My constituent and her family will now be able to visit their relatives for the holidays. 

Caseworkers in my San Francisco office work to address any problems or concerns you may have with a federal government agency. To submit a Casework Authorization Form, please visit my website.
Nancy Pelosi 
@NancyPelosi

---

To follow Congresswoman Pelosi on twitter, please click here

.
Get Ready for El Niño 
Weather forecasters are predicting heavy El Niño rains this winter, significantly increasing the risk of flooding. The National Flood Insurance Program (NFIP) protects your home from severe flooding with affordable rates. To check if you are in a high risk flood zone, FEMA provides an easy to use flood hazard mapping tool. The NFIP will then match you with an agent to provide the best policy rates based on the level of risk to your property.

 
Please feel free to forward this information to your family and friends. To learn more about these efforts, to express your views, or to sign up for email updates, please visit my website. I am also on Twitter at http://twitter.com/NancyPelosi.
 


Sincerely,

Member of Congress