New Year, Old Ideas
Addressing a Crisis of Epidemic Proportions 
Gun violence has become a crisis of epidemic proportions in America. Every year, 30,000 American citizens are killed by gun violence, and Congress has a moral responsibility to address this tragedy that affects so many of our communities. President Obama has started the New Year by taking commonsense steps to reduce gun violence, using his clear authority to toughen the application and enforcement of existing laws to help save lives. Congress must come together to build on the President's steps and pass the bipartisan King-Thompson legislation that strengthens background checks and keeps guns out of the wrong hands.

Yet this week, Republicans in the House dismissed gun violence as a mere distraction, voting for the 10th time to block action closing the loophole that lets suspected terrorists buy guns in the U.S. Gun violence is not a distraction for the families of children killed at Sandy Hook. It is not a distraction for the victims of San Bernardino. It is not a distraction for the families of victims from Tucson, Fort Hood, Binghamton, Aurora, Oak Creek, the Navy Yard, Charleston, Santa Barbara, or the more than 300 mass shootings that occurred last year. Enough is enough, and Democrats in the House will not stop until the job is done! 

Unrelenting Attacks on Women's Health
Instead of ensuring the safety of American families, Republicans first act of 2016 was to renew their attack on women's health. Their reconciliation bill defunding Planned Parenthood is yet another attempt to take family planning and lifesaving preventive care away from millions of American women, but they will fail. They have done nothing but disrespect women's judgment and waste time and taxpayer dollars. President Obama vetoed the bill, and House Democrats are ready to sustain the President's veto. Hard-working American families want Congress to be creating more good-paying jobs and raising their paychecks – not grandstanding on women's most intimate decisions. 
 
Nancy Pelosi 
@NancyPelosi

---

To follow Congresswoman Pelosi on twitter, please click here

.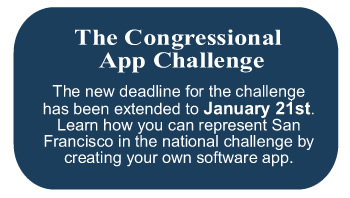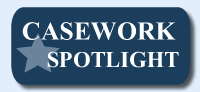 My office was recently contacted by a constituent who was dealing with a medically complicated pregnancy while raising two children without support as her husband works two jobs, 72 hours each week. The constituent's mother, a Mexican national, sought to apply for a visitor's visa to help her daughter during this difficult time. When the visa was denied, she contacted my office. Through the assistance of my office, my constituent decided to apply for humanitarian parole, which is a temporary authorization to visit the United States offered in lieu of a visa in the most urgent humanitarian situations. After the case had been filed with U.S. Citizenship and Immigration Services, my office conveyed my constituent's request to the agency for prompt consideration along with my constituent's medical documentation showing the urgency of the matter. After a thorough review, the agency approved my constituent's request for humanitarian parole, which will allow her mother to visit the United States just in time for her baby's due date. 

Caseworkers in my San Francisco office work to address any problems or concerns you may have with a federal government agency. To submit a Casework Authorization Form, please visit my website.
Please feel free to forward this information to your family and friends. To learn more about these efforts, to express your views, or to sign up for email updates, please visit my website. I am also on Twitter at http://twitter.com/NancyPelosi.
 


Sincerely,

Member of Congress