Making America More American
The Mayor of Castro Street
Harvey Milk's courageous, trailblazing leadership stands as one of the great beacons of progress of our country. This week, I had the privilege of joining U.S. Navy Secretary Ray Mabus at the ship-naming ceremony of one of our newest Navy oiler ships: the USNS Harvey Milk.

The vessel, designed to refuel ships at sea, honors Harvey's energetic fight for justice and equality – a fight that has fueled generations of progress. The son of two Navy veterans, Harvey Milk served as a Diving Officer during the Korean War. Today, thanks to the repeal of Don't Ask, Don't Tell, patriotic LGBT Americans like Harvey are serving openly and proudly across our military.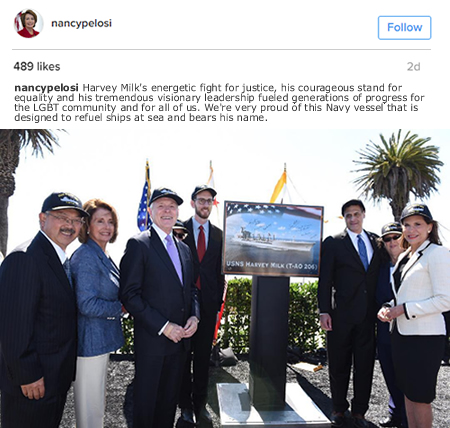 Harvey Milk challenged us to 'hope for a better world, hope for a better tomorrow.' Through his example, Harvey helped equip a generation of LGBT leaders with the tools needed to dismantle discriminatory laws and build a better, more hopeful future for all Americans. May the brave men and women of the USNS Harvey Milk always have the same hope and strength against the odds as this ship's namesake.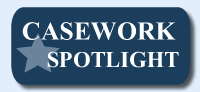 My office recently assisted a constituent who the Internal Revenue Service (IRS) had double billed for over $2,000 in taxes owed. The constituent had received a bill from the IRS for unpaid taxes after already paying the IRS the amount requested. However, she noticed that the IRS had listed an incorrect Social Security Number on the check it had cashed for her payment, leading her to conclude that the IRS had deposited the money into a different account. My staff worked with the Taxpayer Advocate Service to request that IRS correct the error. Shortly thereafter, my constituent received notice from the IRS that her payment had been credited to the correct account.

Caseworkers in my San Francisco office work to address any problems or concerns you may have with a federal government agency. To submit a Casework Authorization Form, please visit my website.
Please feel free to forward this information to your family and friends. To learn more about these efforts, to express your views, or to sign up for email updates, please visit my website. I am also on Twitter at http://twitter.com/NancyPelosi.
 


Sincerely,

Member of Congress