Loud and Clear
An Unconscionable Crisis 
This past Friday, I joined a delegation of 26 Members of Congress to Flint to hear from the residents impacted by the Flint water crisis. We came to listen to their stories firsthand. We came to learn more because we have a responsibility to ensure their ordeal is not ignored. We came to help ensure they are heard loud and clear in the halls of Congress — and across our country. Thousands of children may be at risk of life-long damage from lead exposure, unless we act swiftly to get them the care, attention and resources they need. We must honor our responsibility to the children and families of Flint. 

In an American city, thousands and thousands of children have been drinking and bathing in poisonous water for more than a year. It was not an unavoidable natural disaster. It is a man-made catastrophe. It is appalling that this could happen in America, and we cannot let it happen ever again.
 
Nancy Pelosi 
@NancyPelosi

---

To follow Congresswoman Pelosi on twitter, please click here

.
Congresswoman Nancy Pelosi joins with Representative Jim McGovern in an Op-Ed on Tibetan Uprising Day, urging United States and other freedom-loving nations to call intentional attention to mounting Chinese human rights violations.
ALERT: Flash Flood Watch in San Francisco
Due to the potential for heavy rains the National Weather Service has issued a Flash Flood Watch for San Francisco and other parts of the Bay Area from Thursday through Sunday afternoon. San Francisco residents may receive up to 10 free sandbags each for pickup at 2323 Cesar Chavez Street (Marin/Kansas street gate), Monday-Saturday, 8 a.m. to 2 p.m.
 
Keep nearby catch basins clear of leaves and debris. If you can't safely do it yourself, please call 3-1-1.
 
Encourage others to sign up for text and email alerts by texting the word AlertSF to the number 888-777 or by visiting alertsf.org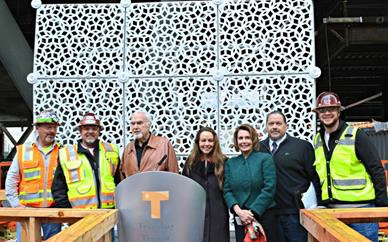 Congresswoman Pelosi joins former State Senate President Pro Tem John Burton, Transbay Executive Director Maria Ayerdi-Kaplan, Supervisor Jane Kim and Building Trades union workers celebrating Transbay's construction progress at the unveiling of the new awning that will adorn the Center.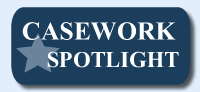 My office recently assisted a constituent who applied for Social Security Disability Insurance (SSDI) due to a recent physical disability that has permanently prevented her from working. My constituent had originally filed her disability claim with the Social Security Administration (SSA) in October 2014, but her claim was denied because, despite her disability, she had attempted to work, and this had disqualified her from SSDI. However, she later lost her employment because she was unable to perform the duties of the job due to her disability. When she reached out to my office for assistance, my staff contacted SSA requesting that it reexamine and reopen her claim. After considerable review by the California Department of Social Services and SSA, my constituent was deemed to have been disabled since May 2014. She will now receive monthly SSDI benefits as well as retroactive payments dating back to May. 

Caseworkers in my San Francisco office work to address any problems or concerns you may have with a federal government agency. To submit a Casework Authorization Form, please visit my website.
Please feel free to forward this information to your family and friends. To learn more about these efforts, to express your views, or to sign up for email updates, please visit my website. I am also on Twitter at http://twitter.com/NancyPelosi.
 


Sincerely,

Member of Congress