Life is a Highway
Better Infrastructure, Bigger Paychecks 
Americans are tired of driving over potholes and wasting time sitting in traffic rather than spending time with their families. As congestion on our roads and transit rises, our nation's investments in essential infrastructure are failing to keep pace. Yesterday, I voted in favor of a bipartisan long-term highway bill to begin addressing the dire infrastructure needs our nation faces. 

House Democrats know that investments in infrastructure create jobs, improve our quality of life and drive commerce. Unfortunately, the bill we passed only provided modest funding levels that do not meet our urgent funding needs. That is why we must build on this small first step and fight to invest more to repair and modernize our infrastructure as we negotiate a final bill between the House and Senate, so we can achieve better infrastructure and bigger paychecks for hard-working families. 

One major priority that was included within the highway bill was the reauthorization of the Export-Import Bank. This bank is a vital engine for American jobs and American success in the global economy, and it has created or sustained hundreds of thousands of jobs at no cost to taxpayers. 

While Congress should be focusing on these vital issues facing our nation, House Republicans have instead continued their attack on women's health with the creation of their latest radical Select Committee attacking Planned Parenthood. Rest assured, as Republicans try to take affordable family planning and lifesaving preventive care away from millions of American woman, Democrats will be in the room to fight for the truth. 

20th Anniversary of the Assassination of Yitzhak Rabin
This past Wednesday, the world remembered the life, optimism, and leadership of Israeli Prime Minister Yitzhak Rabin. We remember the legacy of a legendary war hero who bravely reached for peace. Twenty years after his assassination, Prime Minister Rabin remains an enduring inspiration for all those who strive to end violence and forge a better future for their nation. 

In recognition of this solemn anniversary, let us renew our support for Israeli and Palestinian leaders to find a way forward and to resume work toward a just and durable two- state solution based on two states for two people living side-by-side in peace and security.
 
Nancy Pelosi 
@NancyPelosi

---

To follow Congresswoman Pelosi on twitter, please click here

.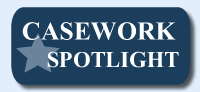 My constituent recently reached out to my office because he was unsure about his status on the waiting list for public housing. He was especially concerned because he was being evicted from his current home and trying to assess his options. Upon contacting the Housing Authority, my office was able to ensure that my constituent's account was still active and updated with current contact information. He will now begin receiving regular updates about the waiting lists for various housing programs in San Francisco, and he will be considered for housing no later than February 2016. 

Caseworkers in my San Francisco office work to address any problems or concerns you may have with a federal government agency. To submit a Casework Authorization Form, please visit my website.
Please feel free to forward this information to your family and friends. To learn more about these efforts, to express your views, or to sign up for email updates, please visit my website. I am also on Twitter at http://twitter.com/NancyPelosi.
 


Sincerely,

Member of Congress