#ImmigrationAction
We Need Immigration Reform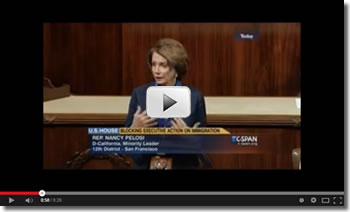 Congresswoman Nancy Pelosi speaks on the House Floor to urge Members to vote against H.R. 5759, which would block President Obama's Immigration Accountability Executive Actions, split up families and lead to the deportation of victims of domestic violence and innocent children. The Republican bill was passed by a vote of 219-197.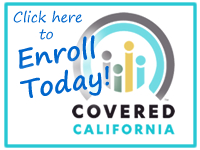 Banishing HIV/AIDs
Every World AIDS Day, friends and allies in the struggle against HIV across the globe recommit to preventing, testing, treating and destroying this devastating disease. We recognize that as a global epidemic, AIDS requires a global response – and that banishing HIV to the history books will require compassion, ingenuity, and energy from all of us.
Our loved ones living with HIV/AIDS know that this is a personal fight: to end stigma and create hope. We honor their courage and stand by them to deal with this challenge on a global scale. As we remember family and friends who are no longer with us, and continue to increase awareness, prevention, and research towards a cure, let us renew our vow to end AIDS, once and for all.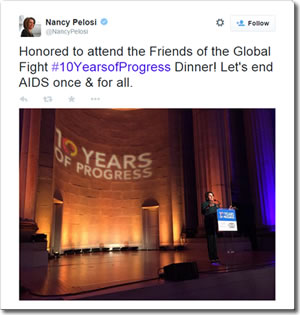 To follow Congresswoman Nancy Pelosi on Twitter, please click here.
Dismantling Discrimination
The Department of Labor's 
implementation of the final rule
 banning discrimination on the basis of sexual orientation and gender identity in federal contracts affirms that, in America, no one should be denied opportunities because of who they are or who they love. 
As a result of President Obama's leadership in protecting LGBT federal employees from workplace discrimination, our nation is able to move closer to fulfilling the promise of 'E pluribus unum', out of many, one. Now, Congress must follow the President's lead and pass a strengthened, bipartisan Employment Non-Discrimination Act to ensure that the basic standards of fairness apply to 
all American workers
 regardless of sexual orientation or gender identity. Brick by brick, we are dismantling the discrimination that has burdened the lives of LGBT Americans and building a safer, more just society for future generations.
The Proudest City in Baseball
As a longtime season ticket holder and proud fan, I paid tribute to the 2014 World Series Champions, the San Francisco Giants, by offering 
remarks
 in the United States House of Representatives earlier this week. As we celebrate our latest championship and turn our eyes to future World Series, we know that our team is blessed by the millions of passionate and devoted San Francisco Giants fans in Northern California, across the country, and around the world. In pride, let us say once more say: Go Giants!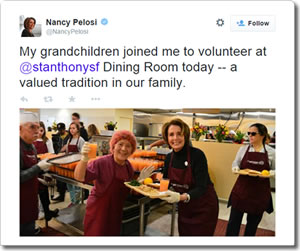 To follow Congresswoman Nancy Pelosi on Twitter, please click here.
Please feel free to forward this information to your family and friends. To learn more about these efforts, to express your views, or to sign up for email updates, please visit my website. I am also on Twitter at http://twitter.com/NancyPelosi.
 


Sincerely,

Member of Congress