HAPPENING NOW: Filibuster for Dreamers
Dear San Franciscan,

For the last two hours, I have been on the House Floor sharing stories of DREAMers and demanding Speaker Ryan commit to bringing up bipartisan legislation to protect DREAMers.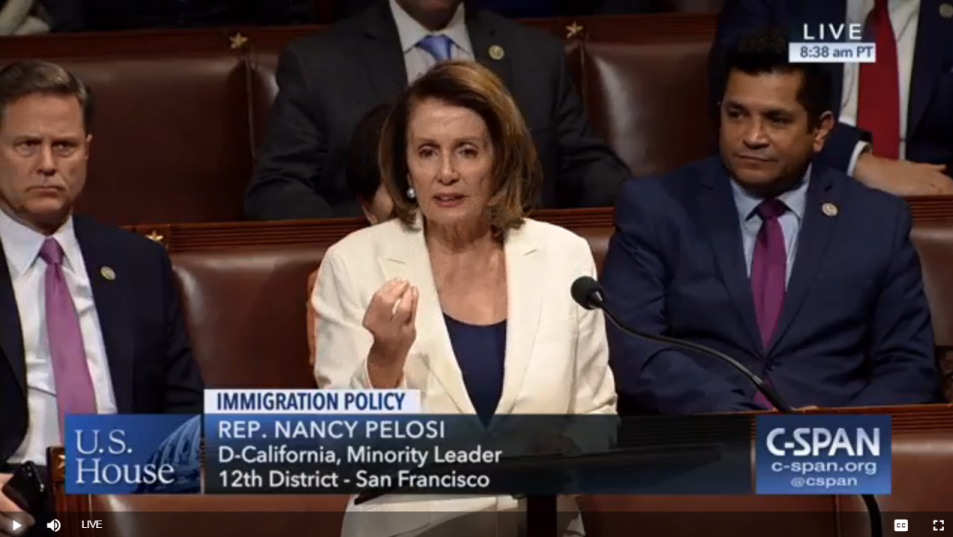 Democratic Leader Nancy Pelosi speaking on the House Floor calling on Speaker Ryan to commit to bring up the bipartisan Dream Act.
This morning, a budget agreementwas reached that includes many Democratic priorities.  With the disaster recovery package and dollar for dollar increases in the defense and non-defense budget, Democrats have secured hundreds of billions of dollars to invest in communities across America.  There will be billions in funding to fight opioids, to strengthen our veterans and the NIH, to build job-creating rural infrastructure and broadband, and to fund access to child care and quality higher education.
However, we took a measure of our Caucus because the package does nothing to advance bipartisan legislation to protect Dreamers in the House.  Without a commitment from Speaker Ryan comparable to the commitment from Leader McConnell, this package does not have my support. 
Please feel free to forward this information to your family and friends. To learn more about these efforts, to express your views, or to sign up for email updates, please visit my website. I am also on Twitter at http://twitter.com/NancyPelosi.
 


Sincerely,

Member of Congress