Government Shutdown Déjà Vu
#TimetoNegotiate 
With only 5 legislative days until the budget deadline on September 30th, Republicans are growing louder and louder in their pledges to shut down the government to deny women access to comprehensive health care. Instead of joining Democrats at the table for bipartisan budget negotiations, Congress is spending this week advancing a new assault on women's health. But the American people are loud and clear, too: they know our country can't afford another misguided, unnecessary Government Shutdown. 

It has been almost two years since House Republicans forced a 16 day government shutdown that cost our economy $24 billion and caused a loss of 120,000 American private sector jobs. 

Instead of pushing a radical agenda, we should invest in America's infrastructure. In California alone, almost 70 percent of roads are in mediocre or poor condition and close to 30 percent of California's bridges are structurally deficient with the Highway Trust Fund set to expire at the end of October, a robust highway bill is necessary to keep America moving. 

Congress needs to set aside the partisan games in order to advance policies that promote job creation, invest in America's infrastructure, and continue to support health care for women. 
 
Nancy Pelosi 
@NancyPelosi

---

To follow Congresswoman Pelosi on twitter, please click here

.

Make Your Emergency Plan 
September is National Preparedness Month and to ensure you and your loved ones are prepared for an emergency, consider making an emergency plan. SF72, San Francisco's hub for emergency preparedness, provides information on what to do and how to stay connected in an emergency. In addition, you can register for the Great Shake Out on October 15th, another opportunity to prepare for the next "big one".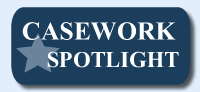 My office was recently contacted by a constituent, an immigrant from Canada, whose U.S. citizen wife was struggling to pay for rent and living costs on her salary alone. My constituent had applied for employment authorization through U.S. Citizenship and Immigration Services (USCIS), but the three month wait for the authorization to be processed would have made it impossible for him and his wife to continue making payments. With the help of my office, my constituent was able to submit his request for expedited processing based on his family's financial hardship. Shortly thereafter, USCIS agreed to expedite the case, and his employment authorization was approved allowing him to now seek employment. 

Caseworkers in my San Francisco office work to address any problems or concerns you may have with a federal government agency. To submit a Casework Authorization Form, please visit my website.
Please feel free to forward this information to your family and friends. To learn more about these efforts, to express your views, or to sign up for email updates, please visit my website. I am also on Twitter at http://twitter.com/NancyPelosi.
 


Sincerely,

Member of Congress