Goodbye 2016
With 2016 coming to a close, I write to wish you a safe, happy and healthy New Year. As we head into the New Year, I will continue to bring the strength of our values to Congress and will oppose any attempts to persecute Americans because of who they are, how they worship or who they love.

As we ring in 2017, it is important to remember to be safe this New Year's Eve. The best way to stay safe and avoid drunk driving is by appointing a designated driver, using a ride share app or taking public transportation. BART will provide special service to and from San Francisco beginning at 8pm and will extend to 3am. In addition, you and your family and friends can take Muni for free from 8pm to 5am. As you celebrate the end of 2016, I want to extend my warmest wishes to you and your loved ones and a joyous New Year.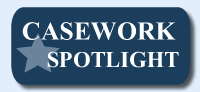 My office recently assisted a constituent who is planning on taking a cruise with his family to the Bahamas, Mexico, and Haiti in early January. My constituent's passport expires at the end of January, but was unaware that most countries require at least 6 months of validity on a passport in order to facilitate travel. Through the assistance of my office, my constituent was able to make an emergency appointment with the Passport Agency to apply for a new passport. My constituent will now be able to join his family on the cruise as they enjoy the New Year together.

Caseworkers in my San Francisco office work to address any problems or concerns you may have with a federal government agency. To submit a Casework Authorization Form, please visit my website. 
Please feel free to forward this information to your family and friends. To learn more about these efforts, to express your views, or to sign up for email updates, please visit my website. I am also on Twitter at http://twitter.com/NancyPelosi.
 


Sincerely,

Member of Congress