Getting to Zero
AIDS-Free Generation
San Francisco is the Innovation Capital of the World, where the top technology and creative talent across the globe have led our technological boom. This week, I spoke at the annual Dreamforce conference to highlight the partnership between Salesforce and the AIDS advocacy organization (RED). Fighting HIV/AIDS across the nation and around the world has been a personal priority since my first day in office. For San Franciscans, the fight to end the AIDS epidemic is deeply personal. That's why I was proud to join the San Francisco AIDS Foundation, current and former U.S. global AIDS coordinators to discuss the bold leadership needed to achieve an AIDS-free generation.
 
Nancy Pelosi
@NancyPelosi

---

To follow Congresswoman Pelosi on twitter, please click here

.

San Francisco's model of community-based care changed the way the world confronts HIV/AIDS – and also inspired our progress on LGBT equality. We boldly refused to accept HIV as inevitable and uncontrollable and we refused to stop until we proved otherwise. Today, throughout the Bay Area, we are seeing fewer new HIV infections, but we must continue to address the disparities that remain in communities of color. Our city continues to lead the way through the new 'Getting to Zero' Initiative with the goal of zero new HIV infections, zero deaths due to HIV/AIDS and zero stigma for people living with HIV by 2020. HIV is a tenacious and resourceful virus, ever mutating to escape destruction. We must be equally tenacious and resourceful in banishing HIV to the dustbin of history.

A Vital Step Forward
This week, President Obama announced that the historic Paris Climate Accord between the United States and nearly 200 countries has reached the threshold for implementation. Amid growing asthma rates, record droughts, surging flood waters and rising oceans, we cannot fail to confront the climate crisis with the seriousness it demands. For America to lead the clean energy economy of the future, we must continue to set ambitious goals and take the bold action required to meet them.
 
Women's Small Business Month
October is Women's Small Business Month! If you are a woman interested in starting, or is currently running, your own business, join the Small Business Administration on Facebook and Twitter to learn about SBA resources and success stories.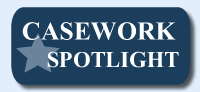 My office recently assisted a constituent who, along with her husband, applied for permanent residency. After initially applying last fall, in May 2016, the local U.S. Citizenship and Immigration Services (USCIS) office informed the constituent that an interview would be scheduled. However, several months later, she still had not heard from USCIS. Upon learning of my constituent's circumstances, my staff contacted USCIS and confirmed the date of my constituent's permanent residency interview. After attending the interview, my constituent was told that her case would be approved, but because of the annual cap on immigrant visas, she would have to wait until the beginning of the new Fiscal Year to receive her permanent resident card. After October 1 – the beginning of the new fiscal year – my staff contacted USCIS again and confirmed that my constituent's permanent resident card had been issued.

Caseworkers in my San Francisco office work to address any problems or concerns you may have with a federal government agency. To submit a Casework Authorization Form, please visit my website. 
Please feel free to forward this information to your family and friends. To learn more about these efforts, to express your views, or to sign up for email updates, please visit my website. I am also on Twitter at http://twitter.com/NancyPelosi.
 


Sincerely,

Member of Congress