Game of Thrones
Calendar of Chaos 
The total dysfunction of the Republican Congress is pushing hard-working families down a dangerous path. After a year of relentless obstruction and failed leadership, critical deadlines have piled up — threatening our economy and communities across the country. 

Last week, 151 Republicans voted to shut down the government, showcasing their toxic radicalism and obsession with obstructing women's health care, rather than helping thousands of disabled veterans, disadvantaged children and hungry families who would pay the price of their political games. This week's squabbling over the leadership of their party, has made their breathtaking contempt for the priorities of hard-working families ever more evident. 

While my colleagues across the aisle have focused on a policy of obstruction, House Democrats are focused on tackling issues that matter to the American people — passing a robust, long-term highway bill, reauthorizing theExport-Import Bank, passing a bipartisan budget agreement, and protecting the full faith and credit of the United States by acting on the debt limit. 
 
Nancy Pelosi 
@NancyPelosi

---

To follow Congresswoman Pelosi on twitter, please click here

.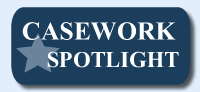 My constituent, a highly decorated World War II Veteran, recently entered into hospice care. His daughter contacted my office because she had requested her father's service medals from the U.S. Army to present to her father, but after waiting for some time, she was concerned that she had not yet received them. Therefore, my staff reached out to the National Personnel Records Center (NPRC) to determine the status of the request. After conducting research on the file, the NPRC informed my office that my constituent's service records were destroyed in a 1973 fire, but that it was able to reconstruct his file based on a separately located report of separation. The NPRC authorized the shipment of several medals, including a Purple Heart, Air Medal, Good Conduct Medal and Honorable Service lapel button, to my office, which my staff provided to my constituent. 

Caseworkers in my San Francisco office work to address any problems or concerns you may have with a federal government agency. To submit a Casework Authorization Form, please visit my website.
Drop, Cover, and Hold On 
At 10:15 a.m. on October 15th, millions of people worldwide will participate in the Great ShakeOut Earthquake Drills. Started in California in 2008, the ShakeOut is a great opportunity to practice how to be safe during earthquakes, and to review and update emergency preparedness.

You can register here to be a part of the Great California ShakeOut!

 
Please feel free to forward this information to your family and friends. To learn more about these efforts, to express your views, or to sign up for email updates, please visit my website. I am also on Twitter at http://twitter.com/NancyPelosi.
 


Sincerely,

Member of Congress