Fight for Your Vote
Let Our Voices Be Heard 
This week, we commemorated the 50th anniversary of the Voting Rights Act. This legislation has stood as the guardian of Americans' right to vote, of Americans' right to have their voices heard in the direction that their government is taking. Two years ago, the Supreme Court weakened some of the most important protections of the Voting Rights Act. Instead of strengthening this bipartisan legislation, House Republicans have refused to allow a bill to come to the floor and have adjourned for nearly six weeks. It is wrong to permit this most fundamental right of our democracy to be eroded. It is wrong to make it harder to vote in this country. Too many have given too much to defend our right to vote, from the Founders, to the heroes of Selma, to the brave men and woman in uniform who risk their lives every day for our freedom. We cannot, we must not, and we will not allow voting rights to be eroded. 
 
Nancy Pelosi 
@NancyPelosi

---

To follow Congresswoman Pelosi on twitter, please click here

.

Ensuring a Healthier America
50 years ago this week, President Johnson signed into law Medicare and Medicaid stating that, "No longer will poor and older Americans be denied the miracle of modern medicine. No longer will illness crush and destroy the savings that they have so carefully put away over a lifetime, so that they may enjoy dignity in their later years." For 50 years President Johnson's words have rung true; Medicare and Medicaid have been essential pillars of America's health and economic security. House Democrats have worked tirelessly to strengthen and improve this crucial legislation: the passage of the Affordable Care Act has extended the life of the Medicare Trust Fund until 2030, and bipartisan reforms created a permanent fix to the Sustainable Growth Rate, ensuring seniors have access to their doctors and the care they need. 

While Democrats have been working to preserve Medicare and Medicaid for generations to come, Republicans are discussing phasing out Medicare, creating a voucher system, or even cutting Medicare and Medicaid all together, which will hurt the health and well-being of so many Americans. We will fight for the security of American seniors and those fallen on hard times so that the assurance of 50 years ago, that no American 'be denied the miracle of modern medicine', will not perish. 

Veteran Leader Appointed to VA Commission on Care 
I am proud to announce the appointment of Michael Blecker, Executive Director of Swords to Plowshares in San Francisco, to the Department of Veterans Affairs' Commission on Care. Mr. Blecker has served at Swords to Plowshare for three decades – aiding homeless, low-income and at risk veterans find pathways to recovery with access to health care, housing, skills development, and employment. A veteran who served as a U.S. Army combat infantryman in Vietnam, Blecker's compassion, deep expertise, and unwavering service make him the perfect champion to fight for the care of our veterans.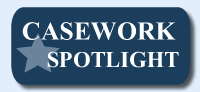 My constituent, a Veteran, began experiencing a significant decline in his health and recognized that he would soon need to move to assisted living. Although he had located an appropriate assisted living facility through the help of his friends, he could not afford to live there, and his savings were diminishing. Simultaneously, my constituent had applied for service connected disability compensation from the U.S. Department of Veterans Affairs (VA) as well as compensation for aid and attendance. Through the assistance of my office, my constituent was able to communicate the urgency of the matter to the VA. Shortly thereafter, the VA considered his claim and agreed to award him 100% service connection, which now allows him to afford the level of care he requires. 

Caseworkers in my San Francisco office work to address any problems or concerns you may have with a federal government agency. To submit a Casework Authorization Form, please visit my website.

 
Please feel free to forward this information to your family and friends. To learn more about these efforts, to express your views, or to sign up for email updates, please visit my website. I am also on Twitter at http://twitter.com/NancyPelosi.
 


Sincerely,

Member of Congress