Extreme Makeover: Public Housing Edition
On Wednesday, I toured the Robert B. Pitts public housing apartments in the Western Addition, the site of a HUD Rental Assistance Demonstration (RAD) rehabilitation project, with HUD Secretary Julián Castro, Mayor Ed Lee and Board of Supervisors President London Breed. The visit highlighted the progress San Francisco is making on revitalizing public housing in areas where they are in most need. 

Through this public-private partnership, the San Francisco Housing Authority will undergo a$1.69 billion transformation rehabilitating 4,584 public housing units for 8,000 low-income San Franciscans.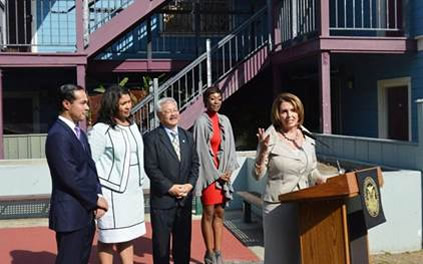 Congresswoman Nancy Pelosi joins HUD Secretary Julián Castro, Mayor Ed Lee, and Board of Supervisors President London Breed to discuss the rehabilitation of the Robert B. Pitts Apartments in the Western Addition and other distressed public housing throughout the city.

The issue of housing affordability is a challenge to the soul of our city. We must ensure that people from all walks of life can continue to live in our beautiful city, share in its vibrancy, and enjoy its diversity and its energy. Through the RAD program we are unleashing new resources, protecting tenants' rights and preserving a strong voice for our families in the housing policy decisions that affect their communities. 
 
Nancy Pelosi 
@NancyPelosi

---

To follow Congresswoman Pelosi on twitter, please click here

.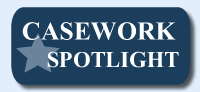 My office was contacted by a constituent who had filed an appeal of the Social Security Administration's (SSA) decision to deny her Social Security Disability Insurance (SSDI). Because of her ongoing financial and medical hardship, she was concerned that she would not receive a timely hearing with an Administrative Law Judge. With the help of my office, my constituent was able to expedite her hearing date. Recently, the Administrative Law Judge ruled in favor of my constituent, and she will now receive SSDI benefits to help her pay for medical and living costs. 

Caseworkers in my San Francisco office work to address any problems or concerns you may have with a federal government agency. To submit a Casework Authorization Form, please visit my website.
Please feel free to forward this information to your family and friends. To learn more about these efforts, to express your views, or to sign up for email updates, please visit my website. I am also on Twitter at http://twitter.com/NancyPelosi.
 


Sincerely,

Member of Congress