Empowering Young People to Move Beyond the Street
Supporting Homeless Youth 
Kicked out by their own families. Unable to find an affordable place to call home. Living on the street. Worried about safety. Confronting addiction, HIV/AIDS and difficulty securing a good job to make a living. These were some of the many challenges recounted by San Francisco homeless and formerly homeless young people last week during my visit toLarkin Street Youth Services's Engagement and Community Center in the Tenderloin.

Their extraordinary stories of resolve through severe turmoil were not only inspirational, but unforgettable. These moving accounts of life on the street from young San Franciscans make it clear: we must never rest in our work to make housing affordable and empower youth to move beyond the street. Organizations like Larkin Street Youth Services are crucial in the fight to end homelessness and help homeless and at-risk young people to secure a brighter future for themselves.

At a time when House Republicans insist on slashing initiatives that benefit the most vulnerable, House Democrats will continue fighting for investments and resources to ensure affordable housing, education, public health and job training. 

In Congress, I will remain dedicated to addressing the needs of homeless and at-risk youth from San Francisco – and the needs of all our nation's young people. 
         
Nancy Pelosi 
@NancyPelosi

---

 

       To follow Congresswoman Pelosi on twitter, please click here

.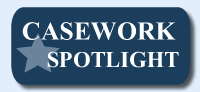 My office recently assisted a constituent who is a refugee from Afghanistan and whose wife and children have been waiting in Afghanistan for many months to have their visa processing completed. Initially, my constituent contacted my office because his wife had been turned away at the U.S. Embassy in Kabul even though she had a prescheduled consular interview. After an inquiry from my office, it was determined that there had been a misunderstanding about the scheduling of the interview, and she was able to attend a subsequent interview instead. After submitting all the requested documentation, my constituent's wife and children waited patiently for the background investigation process to be concluded. After considerable deliberation, I am happy to report that my constituent's wife and children have been approved for their visas, and they will soon be reunited as a family in the United States. 

Caseworkers in my San Francisco office work to address any problems or concerns you may have with a federal government agency. To submit a Casework Authorization Form, please visit my website.
Super Bowl 50 Road Closures 

Vehicle street closures and traffic detours and pedestrian and bike detoursfor the Super Bowl will extend from January 23rd, 2016 through February 12th, 2016. The San Francisco Municipal Transit Agency (SFMTA) is encouraging San Franciscans and visitors to avoid driving, and instead utilize transit, foot, or bike.

You may be interested in taking a look at information on transportation options and safety tips, or you may use 511 to help plan your trip. For more information on SFMTA and to stay up to date while using transit during the Super Bowl festivities, follow SFMTA on twitter. To receive alerts on your mobile device regarding any emergencies during the festivities, you can text "AlertSF" to 888-777 or visit AlertSF.org to sign up online.

 
Please feel free to forward this information to your family and friends. To learn more about these efforts, to express your views, or to sign up for email updates, please visit my website. I am also on Twitter at http://twitter.com/NancyPelosi.
 


Sincerely,

Member of Congress