Don't Deport Our DREAMers
Celebrating Diversity 
As we begin Hispanic Heritage month, we celebrate the rich and enduring contributions that generations of Latinos and Latinas have made to our countryand our history. As military heroes and medical professionals, educators and entrepreneurs, athletes and artists, and public servants and community leaders, our nation's Latinos make America more American.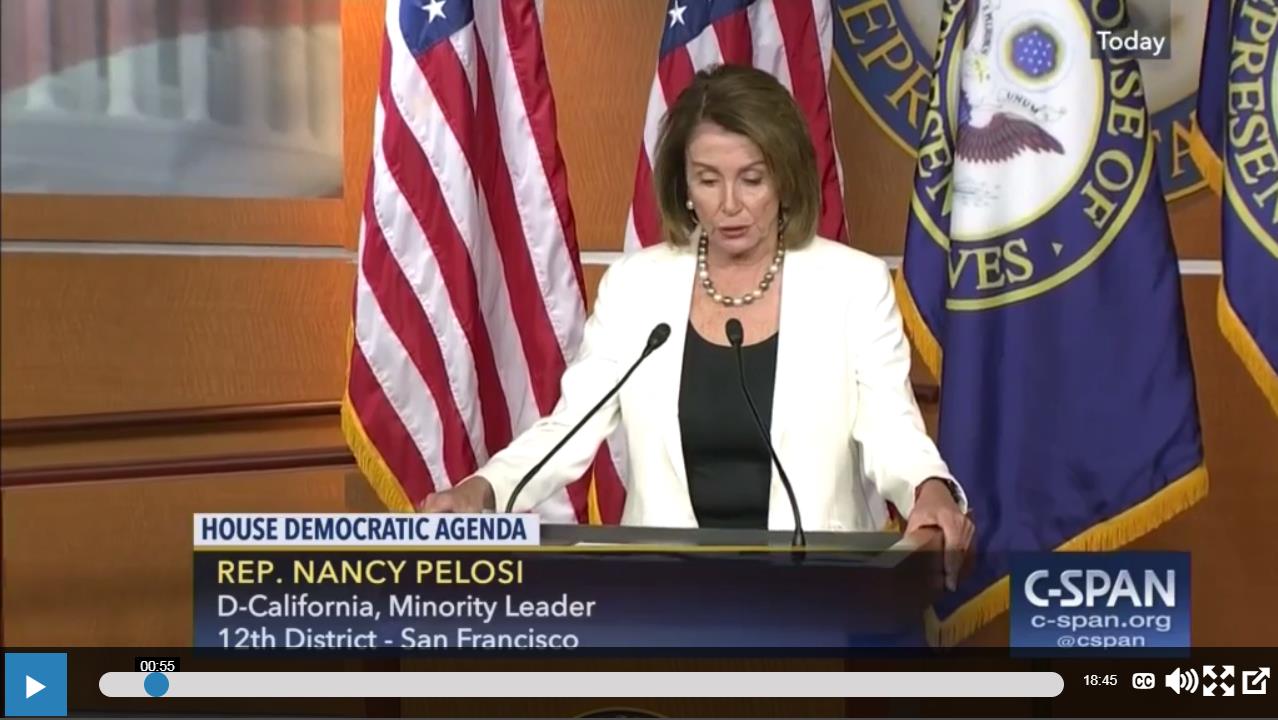 Congresswomen Nancy Pelosi delivers her weekly press conference.
Our young DREAMers strive to build on that legacy by pursuing their future in the only land they've ever known as home. Our American values, our faith and our basic human decency demand that we prevent the senseless deportation of these patriotic young men and women.  Democrats will continue to press Republicans to bring the DREAM Act to a swift vote, so we can ensure these young patriots achieve their rightful place in our country.
Democrats know that in America, the beauty is in the mix. We will fight to advance a future that honors our motto 'E Pluribus Unum' and upholds our fundamental values of liberty, justice and respect for all.
Resources for DACA recipients 
The San Francisco Office of Civic Engagement & Immigrant Affairs will be hosting a free DACA renewal workshop and informational session for those in the Bay Area on September 23, 2017 at Mission High School in San Francisco.
FREE DACA RENEWAL WORKSHOP AND INFORMATION SESSION IN SAN FRANCISCO!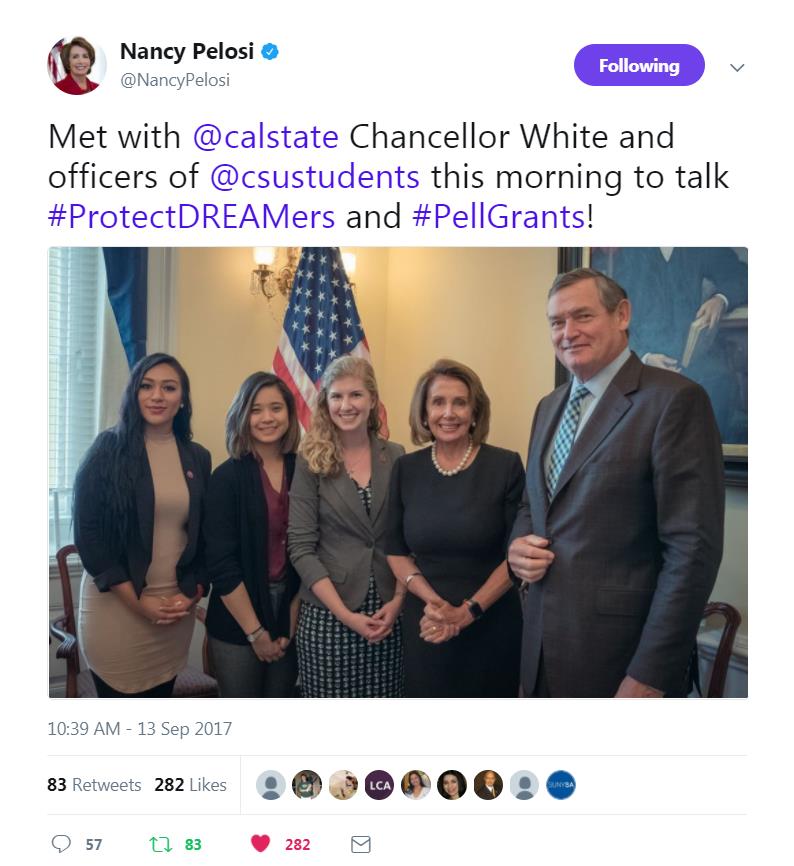 My office recently assisted a constituent with obtaining his permanent resident card. My constituent, a conditional permanent resident, applied to become a full permanent resident two years after becoming a conditional permanent resident. After waiting for more than a year for a decision from U.S. Citizenship and Immigration Services (USCIS), my constituent contacted my office for assistance. My staff inquired with USCIS as to the status of my constituent's case and determined that my constituent's new permanent resident card had been approved, but sent to the wrong address several months prior. As a result, my constituent had to file for a replacement permanent resident card with USCIS. Once filed, my staff was able to convey my constituent's request for expedited action on the case since USCIS had erroneously sent the previous card to an incorrect address. Just recently, my constituent finally received his new permanent resident card in the mail. 
Caseworkers in my San Francisco office work to address any problems or concerns you may have with a federal government agency. To submit a Casework Authorization Form, please visit my website.
Please feel free to forward this information to your family and friends. To learn more about these efforts, to express your views, or to sign up for email updates, please visit my website. I am also on Twitter at http://twitter.com/NancyPelosi.
 


Sincerely,

Member of Congress