Don't Boo, Vote.
Voting is the foundation of our democracy, and every American should make their voice heard in this election. On November 8th, 2016, Americans will determine the policies of our government and the direction of our nation. Registering to vote takes less than three minutes. You may be interested in taking a look at the helpful resource below with voting information for the upcoming election.

To stay informed of my work in Congress, sign up for the weekly Pelosi Update newsletter and follow me on social media.
 
National Coming Out Day

This week we celebrated #NationalComingOutDay! We are reminded of the great strides in Congress toward achieving equal rights for every American: protecting against violence by passing the Matthew Shepard and James Byrd, Jr. Hate Crimes Prevention Act, ensuring equal visitation rights for all hospital patients and ending discrimination in the military by repealing the discriminatory "Don't Ask, Don't Tell" policy. We celebrated as the Supreme Court issued one of the most transformative and magnificent decisions in the history of our country: Obergefell v. Hodges, recognizing marriage equality as a fundamental right for every American, everywhere.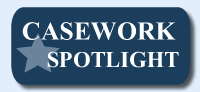 My office recently assisted a constituent who had applied to renew his status and employment authorization under the Deferred Action for Childhood Arrivals (DACA) program. As recommended by U.S. Citizenship and Immigration Services (USCIS), my constituent had submitted his renewal application to USCIS 120 days in advance of the expiration of his previous employment authorization card. However, after 150 days had passed, and his employment authorization lapsed, my constituent had still not received his new card. In addition, because his employment authorization had lapsed, he was unable to remain employed, which was causing him severe financial hardship. Therefore, my staff contacted USCIS on behalf of my constituent, conveying the details of his situation. Shortly thereafter, USCIS approved the renewal of his DACA status and employment authorization, allowing him to regain his employment.

Caseworkers in my San Francisco office work to address any problems or concerns you may have with a federal government agency. To submit a Casework Authorization Form, please visit my website. 
Please feel free to forward this information to your family and friends. To learn more about these efforts, to express your views, or to sign up for email updates, please visit my website. I am also on Twitter at http://twitter.com/NancyPelosi.
 


Sincerely,

Member of Congress