Cleaning House
Responsible Compromise 
Before Speaker Boehner gave up the gavel this week, the House passed a bipartisan budget package representing real progress for hard-working families across the country. At long last, we have broken the across-the-board sequester funding cut's stranglehold on our national defense, our investments in good-paying jobs, and the future of America. 

We successfully secured equal increases in funding defense and non-defense priorities, such as investments in transportation and education. We have extended the solvency of Social Security Disability Insurance and protected millions of seniors from a significant increase in their Medicare Part B premiums and deductibles next year. Most importantly, we have affirmed that the full faith and credit of the United States is non-negotiable and inviolable with the inclusion of a clean debt limit suspension in this budget agreement. 

The House came together to deliver another bipartisan victory for hard-working Americans across the country by voting to reauthorize the Export-Import Bank this week. For more than eight decades, it has helped to level the playing field for American workers and American businesses, big and small, to compete and succeed in the global economy.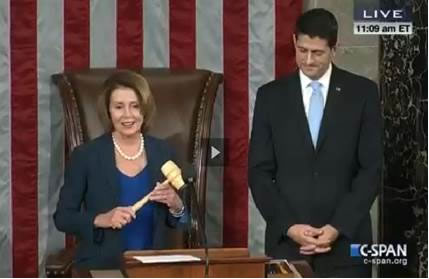 Congresswoman Nancy Pelosi delivers remarks in the House Chamber as she presents the gavel to the new Speaker of the House of Representatives, Congressman Paul D. Ryan of Wisconsin.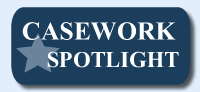 An arts organization in my district recently applied for recognition as a nonprofit organization with the Internal Revenue Service (IRS) for tax exempt status. Because the organization was applying for a grant with a predetermined deadline, it was concerned about the length of time it was taking for the IRS to make its determination. Therefore, my staff contacted the IRS and conveyed the organization's concerns, requesting an update on the status of the case. Shortly thereafter, the organization's IRS status was approved, and it was able to move forward with its plans to apply for the grant. 

Caseworkers in my San Francisco office work to address any problems or concerns you may have with a federal government agency. To submit a Casework Authorization Form, please visit my website.

Stay Covered 
On November 1, Covered California begins open enrollment for the 2016 year and continues through January 21, 2016. You can also choose from a number of dental plans, which are new to the 2016 Covered California Marketplace. Covered California provides a number of helpful resources, such as the shop and compare tool, aSpanish language website, and applications available in various languages. House Democrats remain committed to protecting this landmark law and ensuring that healthcare remains a right, not a privilege, for every American. 
 
'Lucky 13' Tips for Halloween Safety 
For a safe Halloween, the FDA has provided their 'lucky 13' tips on costume and makeup safety to information on safe treats for children.

 
Please feel free to forward this information to your family and friends. To learn more about these efforts, to express your views, or to sign up for email updates, please visit my website. I am also on Twitter at http://twitter.com/NancyPelosi.
 


Sincerely,

Member of Congress