Bigger Paychecks, Greater Possibilities
A Living Wage 
This week was a monumental victory in the lives of millions and millions of hard-working families across our state: on Monday, Governor Jerry Brown signed legislation that increases California's minimum wage to $15.00 an hour by 2022. With this law, California has affirmed the bedrock idea of fairness in our country: that hard work deserves a decent wage. Thanks to the leadership of Governor Brown, the Legislature, and advocates up and down California, millions of Californians are now looking towards a future of bigger paychecks and greater possibilities. 

Meanwhile, the federal minimum wage has been frozen at a scant $7.25 for almost 7 years. While California has secured vital progress for its workers, hard-working families across America are still waiting for a long-overdue pay raise. When families have more money to spend, we strengthen consumer demand, create more good-paying jobs, and grow our economy. It is time for Republicans to join Democrats to raise the minimum wage, lift millions of out of poverty, and generate billions of dollars in increased economic activity for our communities. 
 
Nancy Pelosi 
@NancyPelosi

---

To follow Congresswoman Pelosi on twitter, please click here

.

Strengthening Retirement Security 
This week, the Department of Labor unveiled its final fiduciary rule that will enhance the retirement security of hard-working Americans across the country. Every year, millions of working and middle class families entrust their savings and their future to retirement advisers. While most advisers honor their responsibility to their clients, an unscrupulous few allow conflicts of interest to place their own interests above those of retirees. For some, this bad counsel can result in the loss of more than a quarter of a retiree's savings. Holding financial advisors to a 'fiduciary' standard is a long overdue step that will strengthen the retirement security of every American.

Americans scraping and saving for retirement deserve to know their financial advisor will help them safeguard their future – and frankly, many Americans expect this already. The final fiduciary standard rule is a vital step forward that will strengthen the retirement security and confidence of every American.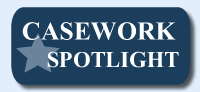 My office recently assisted an elderly constituent who was being treated for significant mental health issues in a locked healthcare setting. The constituent's doctor recommended a lower security healthcare setting for the constituent, but the constituent needed to prove his U.S. citizenship to qualify. Unfortunately, the constituent no longer had his naturalization certificate. As a result, he had to apply for a new one from U.S. Citizenship and Immigration Services (USCIS), which has processing times of 8 months. Through the assistance of my office, my constituent was able to communicate his situation to USCIS and have his naturalization certificate produced and sent to him on an expedited basis. This has now allowed him to enter into the treatment that his doctor recommended. 

Caseworkers in my San Francisco office work to address any problems or concerns you may have with a federal government agency. To submit a Casework Authorization Form, please visit my website.
Please feel free to forward this information to your family and friends. To learn more about these efforts, to express your views, or to sign up for email updates, please visit my website. I am also on Twitter at http://twitter.com/NancyPelosi.
 


Sincerely,

Member of Congress