Bank On Students
A Cornerstone of Security 
For 80 years, Social Security has guaranteed the future of all hard-working Americans – in old age, in disability, in surviving the loss of a loved one. It is the essential promise that in our great country, a future of security and dignity will be there for every family. It is a sacred guarantee that has protected the retirements and the independence of millions and millions of Americans through the decades. Social Security represents not only security for our seniors, but opportunity for every generation. 

As we mark this landmark anniversary, we know Social Security faces new challenges. We can and must keep the promise of Social Security for future generations and push back against attempts to cut it. In particular, Congress must move swiftly to reallocate the needed financing to the Disability Insurance Trust Fund. Ten years ago, we witnessed a radical effort to privatize Social Security, and we continue to see Republican attempts to erode it. But today, House Democrats rededicate ourselves to strengthening and preserving this sacred bond – for seniors, for survivors, for people with disabilities and all hard-working families. We renew our vow to protect Social Security for every generation. 
 
Nancy Pelosi 
@NancyPelosi

---

To follow Congresswoman Pelosi on twitter, please click here

.

Education is the Key 
With the start of the new school year, we are reminded of the need to ensure that every child has access to affordable, world-class education. We must invest in education, expand early childhood education initiatives, and modernize the technology and tools we use to teach. We must put college within reach for every American by combating the rising costs of higher education and addressing the crushing burden of student loan debt that weighs on the futures of so many young people. 

By reintroducing the Bank on Students Emergency Loan Refinancing Act, Democrats are working to ensure that a quality higher education is available to every American – not just a luxury for the privileged few. By enabling students and graduates to refinance their existing loans to lower interest rates, we will help lift the burdens of student loan debt, and unleash the full potential and entrepreneurship of America's young people. 

It is time for Congress to fulfill the promise of a quality, affordable education for all Americans. In doing so, we can create jobs, grow the economy, and secure our nation's competitiveness for years to come.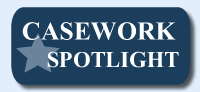 My office was recently contacted by a musical performance group in San Francisco because one of its members, also a constituent, had applied to renew her visa at the U.S. Consulate in Tijuana in advance of the group's European tour. However, with rehearsal beginning in San Francisco within a week and the tour date approaching, my constituent was worried that her visa would not be approved in time. My office contacted the U.S. Consulate to inquire about the status of the case, and shortly thereafter, my constituent was informed that her visa was approved. With all of its members together, the musical group will now be able to rehearse before embarking on its tour to Europe. 

Caseworkers in my San Francisco office work to address any problems or concerns you may have with a federal government agency. To submit a Casework Authorization Form, please visit my website.

 
Please feel free to forward this information to your family and friends. To learn more about these efforts, to express your views, or to sign up for email updates, please visit my website. I am also on Twitter at http://twitter.com/NancyPelosi.
 


Sincerely,

Member of Congress