Assault on Democracy
Constitutional Duty
Elections determine the future our children will inherit. Given the alarming magnitude, seriousness and scope of Russia's efforts to undermine our elections, we must have an independent, bipartisan investigation to protect the integrity of our democracy.

Republicans should work with House Democrats to pass the Protecting Our Democracy Act, H.R. 6447, introduced by House Oversight and Government Reform Committee Ranking Member Elijah Cummings and Intelligence Committee Member Eric Swalwell. This critical legislation would establish a truly bipartisan, independent commission to investigate Russia's efforts to undermine our elections and democratic institutions.

The American people are gravely concerned about Russia's involvement in our elections – and this Congress has a Constitutional duty to respond to these concerns with urgency.
 
Nancy Pelosi
@NancyPelosi

---

To follow Congresswoman Pelosi on twitter, please click here

.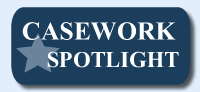 My office recently assisted a constituent who had been receiving her full Social Security retirement benefits for several months even though she had informed the Social Security Administration (SSA) previously that she had cancelled her request for retirement benefits as she decided to continue working for her employer for another year. However, when she did finally retire, SSA began issuing payments that were lower than the amount she received previously. After working for a year, she expected that her payments from the SSA would be increased. After submitting her request to SSA to review her records, my constituent waited for four months without a response from SSA. Therefore, my office contacted SSA on my constituent's behalf. After reviewing my constituent's records, SSA agreed that her adjusted SSA retirement benefits should have been increased due to her extra year of work. My constituent is now receiving her full SSA benefits.

Caseworkers in my San Francisco office work to address any problems or concerns you may have with a federal government agency. To submit a Casework Authorization Form, please visit my website. 
Please feel free to forward this information to your family and friends. To learn more about these efforts, to express your views, or to sign up for email updates, please visit my website. I am also on Twitter at http://twitter.com/NancyPelosi.
 


Sincerely,

Member of Congress