A Purposeful Thanksgiving
Common Bond
Each Thanksgiving, millions of Americans, of all creeds and colors, gather in the spirit of togetherness and give thanks for the great blessings in our lives. It is my hope that each of you may enjoy this Thanksgiving holiday in the company of family and friends.

This year in particular, we are reminded of our responsibility to show our gratitude by giving back to our communities. In the spirit of Thanksgiving, let us renew our commitment to help the less fortunate to ensure a stronger San Francisco. In the words of our city's patron saint, St. Francis, "It is in giving that we receive."

As we give ourselves in service to others, and give thanks for the blessings in our lives, let us also remember our dedicated service members, veterans, and military families who sacrifice so much to protect our country and our freedoms.
 
  Congresswoman Nancy Pelosi serves meals at St. Anthony's Dining Room in the Tenderloin during the Thanksgiving holiday last year.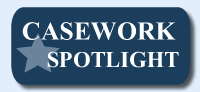 My office recently assisted a constituent who suddenly stopped receiving payments from the Social Security Administration (SSA). When he contacted SSA, he was informed that SSA records showed that he was deceased. SSA assured him that his records would be corrected. However, after waiting for several months without a change in his SSA account status, he contacted my office. Upon learning of my constituent's situation, my staff immediately contacted SSA and was able to ensure that SSA updated its records. My constituent, alive and well, is now receiving his benefits again.

Caseworkers in my San Francisco office work to address any problems or concerns you may have with a federal government agency. To submit a Casework Authorization Form, please visit my website. 
Please feel free to forward this information to your family and friends. To learn more about these efforts, to express your views, or to sign up for email updates, please visit my website. I am also on Twitter at http://twitter.com/NancyPelosi.
 


Sincerely,

Member of Congress