A Fresh Opportunity
A Fresh Opportunity
On Tuesday, Members were sworn in to serve the 114th Congress in the House of Representatives, and I am honored to once again serve our nation in my capacity as the Democratic Leader, which would not have been possible without the strength and support of the people of San Francisco. Thank you for the continued privilege to represent our great city in Congress.

We celebrate a new year and a new Congress – with fresh opportunity for the American people. My hope is that in the inevitable exchanges and clashes of the months ahead, we will not lose sight of the truth as historic as our Republic: the ideals that unite us are stronger than the issues that divide us. 

The financial stability of a strong middle class, and those that aspire to it, is the bedrock of our economy and the backbone of our democracy. We have a moral obligation to build an economy that works for everyone, not just the privileged few – and we hope Republicans will join us to achieve better infrastructure and bigger paychecks for the working people of our country.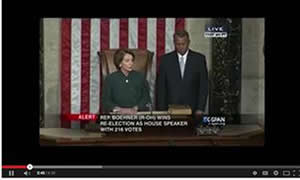 Congresswoman Nancy Pelosi passes the gavel to Speaker John Boehner at the Swearing in Ceremony for the 114th Congress.
For America's Families
On the first day of the new Congress, House Democrats offered a legislative package to increase the paychecks of working families and put Americans back to work building the roads and bridges our nation needs – paid for by keeping our tax dollars here at home. House Republicans overwhelming voted against it – advancing, instead, even more tax giveaways for the wealthy and special interests.

House Republicans are already making their priorities clear: more special interest giveaways, forget about middle-class families. The American people deserve a Congress that works for them, not just the wealthy and well-connected. We must act to ensure that American workers enjoy the bounty of their unprecedented productivity and expand the purchasing power of families.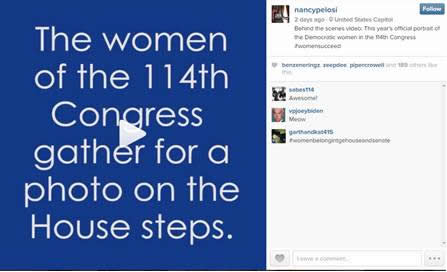 To follow Congresswoman Nancy Pelosi on Instagram, please click here.
How to Apply for an AB 60 Driver License
Under California Assembly Bill (AB) 60, undocumented immigrants can now apply for an original California driver license. In order to obtain a California driver license, immigrants without legal status will need to provide proof of California residency, pass written and driving tests and meet all other requirements. To find a list of approved document options to verify proof of identity and proof of residency, click here.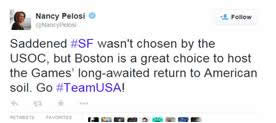 To follow Congresswoman Nancy Pelosi on Twitter, please click here.
To apply for a driver license under AB 60, you must make an appointment prior to your visit to the San Francisco DMV Office. You can book your appointment online, on the DMV Now iPhone/ Android applications or by phone at 1(800)777-0133. Be sure to select "Original Driver License", listed under the appointment options. If you are unable to book an appointment or require immediate assistance, same day service without an appointment is available at driver license processing centers (DLPC). Please note that this license is not a valid form of federal identification.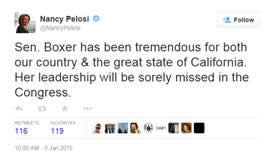 To follow Congresswoman Nancy Pelosi on Twitter, please click here.
Please feel free to forward this information to your family and friends. To learn more about these efforts, to express your views, or to sign up for email updates, please visit my website. I am also on Twitter at http://twitter.com/NancyPelosi.
 


Sincerely,

Member of Congress