Leave No Veteran Behind
Honoring our Vets 
Each Veterans Day, we salute the sacrifice and dedication to freedom of all 21 million veterans who have served our nation in uniform. Not only as we mark this holiday, but every day, we must honor the brave men and women who have protected our nation's highest ideals at home and abroad.

As our veterans transition home, we must uphold our sacred trust to them in word and deed. We must ensure the VA has everything it needs to be the most effective advocate and resource for our veterans. We must honor our veterans' strength and service by ensuring they receive prompt benefits, high-quality health care, good-paying jobs, affordable housing, and the support needed to succeed and thrive. 

Let us reaffirm and renew our basic pledge: that just as our military leaves no one behind on the battlefield, we must leave no veteran behind at home.
 
Congresswoman Nancy Pelosi with one of the oldest living female veterans, 107 year old Colonel McGrath at Arlington Cemetery


Building a More Secure Future
Saving for retirement in San Francisco can be a real challenge. The Treasury Department recently unveiled the my Retirement Account (myRA) program to help those without access to a retirement savings plan through their employer.

Here's how it works – with no fees to open an account, you simply fund your myRA from your paycheck, checking or savings account with any amount you choose, and watch your savings grow. The account remains with you if you change jobs, you can withdraw funds without paying taxes or penalties, and you can transfer yourmyRA to a Roth IRA at any time. Since your investment is backed by the Treasury Department, the program removes some of the most common barriers to saving and makes it easier for people to start building toward a more secure future with this simple, safe, affordable saving option.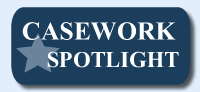 My office was recently contacted by a university in my district requesting assistance to bring a young man to San Francisco from El Salvador to speak to students about youth programs and the challenges surrounding the current climate of violence in El Salvador. My staff contacted the U.S. Embassy in El Salvador and communicated his intentions for traveling to San Francisco and the university's invitation to him to speak to students here. After he attended an interview at the U.S. Embassy, my office was informed that he was granted a tourist visa and will soon be able to make his presentation to the university. 

Caseworkers in my San Francisco office work to address any problems or concerns you may have with a federal government agency. To submit a Casework Authorization Form, please visit my website.
Winter is Coming 

Weather forecasters are predicting heavy El Niño rains this winter, significantly increasing the risk of flooding. The National Flood Insurance Program (NFIP) protects your home from severe flooding with affordable rates. To check if you are in a high risk flood zone, FEMA provides an easy to use flood hazard mapping tool. The NFIP will then match you with an agent to provide the best policy ratesbased on the level of risk to your property.

 
Please feel free to forward this information to your family and friends. To learn more about these efforts, to express your views, or to sign up for email updates, please visit my website. I am also on Twitter at http://twitter.com/NancyPelosi.
 


Sincerely,

Member of Congress